Heritage Lottery Fund scheme to mark WWI centenary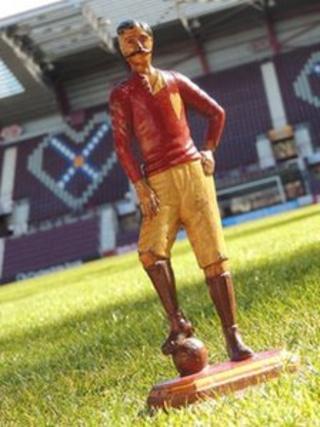 A new scheme to help communities across Scotland mark the centenary of World War I has been launched.
A total of £6m is being made available between now and 2019 from the Heritage Lottery Fund.
Local groups will be encouraged to apply for small grants of between £3,000 and £10,000.
The cash is to be used to help explore, conserve and share WWI heritage, and deepen understanding of the conflict.
The Heritage Lottery Fund will hand out at least £1m annually over the next six years through the Then And Now programme.
Community groups from Aberdeen, Glasgow and Edinburgh are helping to launch the scheme and have already begun exploring what the legacy of WWI means to them.
In Glasgow, school pupils have been uncovering the human stories behind the names on the city's war memorials.
Another project, already commissioned, has been exploring the history of the seven Heart of Midlothian football players who died in the conflict.
The Hard Vrocht Grun project in Aberdeenshire has been looking at the stories of those who toiled in the trenches, and those who worked the land in their absence.
Colin McLean, head of HLF in Scotland said: "The impact of WWI was far reaching, touching and shaping every corner of the country.
"The Heritage Lottery Fund's new programme will enable communities across Scotland to explore the continuing legacy of this war and help young people in particular to broaden their understanding of how it has influenced our modern world."
Among those who will help select further successful projects is author Sebastian Faulks, whose novel Birdsong is set in the trenches.
The new programme can also provide funding for the conservation of war memorials.