Scottish Supreme Court judge Lord Hope retires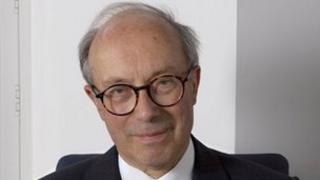 One of Scotland's most eminent judges has retired.
Lord Hope of Craighead presided over the Supreme Court in London for the final time in a case involving Dumfries and Galloway Council.
He had previously served as head of Scotland's judiciary in the posts of Lord President of the Court of Session and Lord Justice General.
Lord Hope will turn 75 on Thursday - the age at which Supreme Court judges must retire.
Speaking after the court's decision was delivered in the Dumfries and Galloway case, Lord Hope said: "It is a happy occasion for me, in a way, that the last appeal that I have heard a judgement given in comes from Scotland where I spent so much of my time.
"The court will now adjourn."
Lord Hope was Scotland's senior judge for seven years, until he moved to the House of Lords as an appeal judge. In 2009, he was one of the founding justices at the inauguration of the Supreme Court, taking the post of deputy president.
As David Hope, he had been called to the Bar in 1965, becoming a QC in 1978. He was elected Dean of the Faculty of Advocates in 1986.
The current Dean of the Faculty of Advocates, Richard Keen QC, paid tribute to Lord Hope at a ceremony in London.
He said: "Lord Hope enjoyed a distinguished career, marked by an ability to not only identify the problem but also the solution.
"He has illuminated the law with intelligence and the care and industry he brought to bear in every case in which he appeared, both as counsel and judge."