Letting scheme compiles 'strangest emergency calls' list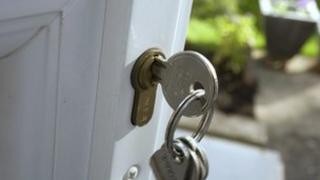 A worried tenant called her letting agents to tell them that woodworm were "making noises in my dining room chair".
The incident tops a list of odd "emergency" calls made to agents in Scotland in the past year.
They included a woman who thought her landlord should hunt down the fox which killed her hens, and a man who believed his kettle was the house boiler.
The list was compiled by the Letting Protection Service Scotland (LPS).
The organisation, which provides government-approved deposit protection for the Scottish lettings industry, is celebrating its first anniversary.
To mark the occasion, it polled 150 Scottish letting agents for the strangest reason a tenant had called their landlord in an "emergency".
Common themes were tenants who did not know how to change a light bulb, buy a battery or turn off a tap.
On one occasion, a tenant rang her landlord from the toilet because she thought she had locked herself inside.
LPS Scotland director Kevin Firth said: "It's our first birthday on 1 July, so we thought we'd have some fun by gathering these results.
"Everyone here has their favourite, but you have to like the lady who thinks her letting agents will hunt down hen-eating foxes as part of the service."
Mr Firth added: "We hope everyone else finds them as funny as we did."
LPS Scotland is one of three approved schemes which administer regulations requiring all Scottish landlords to protect tenants' deposits.
The initiative is designed to prevent agents holding on to money on false grounds.