Dormant bank accounts emptied to fund youth projects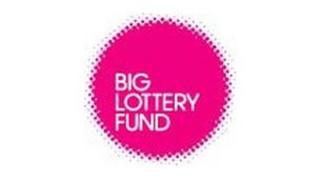 Dormant bank accounts are being used to help Scottish youngsters reach their full potential.
The forgotten funds have been left untouched in bank and building society accounts for more than 15 years.
Now the cash has been allocated to Young Start, run by Big Lottery Fund Scotland.
The organisation has awarded more than £400,000 to various projects throughout the country.
Big Lottery Fund Scotland Deputy Director Neil Ritch said: "The projects will help young people develop a wide range of skills."
Highest awards
Dormant accounts are defined in the Dormant Bank and Building Society Accounts Act 2008 as those which have seen no customer-initiated activity for at least 15 years.
Almost two years ago the Scottish Government ordered the Big Lottery Fund to distribute the cash in these accounts for the benefit of the voluntary and community sector.
Among the projects to benefit will be a broad cross-section including media production, digital photography, musical and sporting activities.
The highest awards, each worth £50,000, go to the Livingston Youth Foundation Limited, West Lothian, and the Diana Award Training & Mentoring Programme, in Glasgow.
The Livingston scheme involves a one-year community football programme. The scheme includes activities for school-age children, homeless world cup work, girls' coaching, coaching for those with additional needs, and a talented footballers programme.
The Diana Award is a one-year Glasgow pilot project offering training, skills development and support for vulnerable young people aged 12-21.
Mr Ritch said: "They are excellent examples of initiatives that will help increase confidence and broaden young people's horizons."
Grants totalling £433,243 have been awarded to a total of 11 projects aimed at the eight to 24 age group.
In addition to the Livingston and Glasgow projects, the other awards are:
A grant of £24,000 goes to the Carrick Adventure Group in South Ayrshire to fund sporting activities over two years including instruction in paddle boarding, canoe and kayaking, mountain biking, bushcraft and green woodwork, and mountaineering. Young people aged 12 to 18 living in Girvan and Carrick areas of South Ayrshire will benefit.
The South Uist Youth Development Group Island Youth Project receives £49,120 to give young people the chance to learn about media production, including scriptwriting, directing workshops and producing short films. They will also have the opportunity to work towards a youth achievement award and workshops will be provided on sexual health, nutrition, drugs and alcohol.
Gorgie City Farm receives £49,256 to go towards work with young people involved in substance misuse, anti-social behaviour and with those failing at school. The project will benefit 13 to 18-year-olds from Edinburgh and the Lothians and will also involve caring for animals .
Soundsational Community Music Limited, based in North Lanarkshire, will use their grant of £44,028 to fund a two year junior choir project encouraging young people from Coatbridge to rehearse, learn arrangements and perform both locally and across Scotland.
In Glasgow East, Cranhill Arts Project's two-year Life Skills Development Project receives £44,480 to run a programme of digital photography and IT skills, arts & crafts and exhibition design and layout. The project will benefit young people from Glasgow who are either in care or within the justice system.
The Scottish Chamber Orchestra receives £15,500 to support the nine-month project providing a programme of music opportunities for 11-18-year-olds in Edinburgh.
The Financial Inclusion Peer Education Service project, by Glasgow based Move On, receives £49,239 to support and train young people who have experience of homelessness or the care system.
MY Adventure Edinburgh receives £43,320 for the MY Academy project, to provide young people aged 15 and 16 who are out of employment, education or training, with the opportunity to participate in a skills development and work experience programme that could lead to formal accreditation.
Dunbar Dragons Basketball Club, in East Lothian, received £14,300 to help run a one-year Youth Development Project to train young volunteers aged 14 to 23, to become coaches and assist in running the club's junior teams.