Caravan in Midlothian used as base to supply cocaine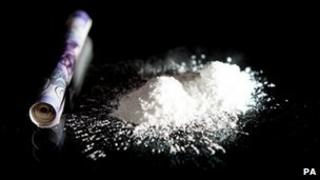 A drug dealer fled to Spain with his children after he was charged with supplying cocaine.
But he was arrested after returning to Scotland three years later.
Now, six years after he was first caught. Charles Turner, 39, has admitted to being involved in the supply of up to £203,910 worth of the drug from his caravan home in Loanhead.
Lord Pentland deferred sentence for reports when Turner pleaded guilty at the High Court in Edinburgh.
The court was told he was concerned in the supply of cocaine in his caravan in Pentland Park, Loanhead, Midlothian, between 1 January and 1 February 2007.
The value of the drugs was estimated to be £100,810 - £203,910.
Turner also admitted failing to appear at the High Court on 28 December 2007.
Cocaine habit
The court heard how he fled to Spain with his two children as he feared losing custody of them if he was sent to prison.
He returned to the country three years ago and was only re-arrested in April.
His advocate, Robbie Burnett, said that in 2000 Turner developed a cocaine habit and ran up debts of almost £2,000.
Unable to pay the money back he was told his home would be used to deal drugs.
Advocate depute, Chris Dickson, said police mounted a surveillance operation, obtained a search warrant and found a large amount of cocaine.
Estranged partner
Turner told police he was an unemployed security guard, receiving £150 a week in benefits but denied making a living from supplying drugs.
Mr Burnett said shortly before Turner was due to appear in court, he had become estranged from his partner and had been granted custody of their two children.
He was concerned about what would happen and fled to Spain with the children, fearing he would lose custody of them if sent to prison.
He later arranged for his estranged partner to take the children back to Scotland before he too returned home where he has lived and worked for the past three years.
Turner, who also admitted failing to appear in court in addition to the drug charge, will be sentenced on 22 August.