Edinburgh's rising stop and search statistics to be probed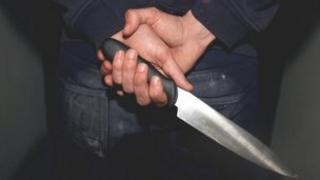 Scotland's most senior police officer is to explain why stop and search cases have almost doubled in Edinburgh in recent months.
Officers performed 8,259 such operations between April and June this year in the Edinburgh division of Police Scotland.
The figure is up from just 4,706 for the same quarter last year.
In the Lothians and Scottish Borders division, searches for drugs and weapons increased from 376 to 642.
The increase comes in the wake of the appointment of Sir Stephen House as Chief Constable of the newly-unified Police Scotland force.
He was previously in charge of the former Strathclyde force and adopted tough street policing tactics during his tenure there.
Those tactics resulted in the number of teenagers carrying knives falling by 75%.
Strathclyde carried out more searches than the Metropolitan Police in London in 2011 despite having only a quarter of the population.
The Edinburgh figures have been discussed at the Scottish Police Authority, to which the force is accountable, and Sir Stephen had been asked to report back on the matter.
But Ch Supt Mark Williams, Edinburgh divisional commander, of Police Scotland, has defended the figures.
He said: "The increase in the use of stop and search powers comes as a result of our efforts to identify offenders, in order to enhance the safety of residents across Edinburgh.
"Our targeted approach has seen officers deployed in the right places, at the right times and resulted in increased weapons seizures, which has contributed to an overall reduction in violent crime across the City."
A Police Scotland spokesperson said: "As part of a regular series of updates on operational policing, the Chief Constable will provide an update to the Scottish Police Authority on Stop and Search at a future SPA board meeting."