Glasgow 2014: Commonwealth Games tickets Q&A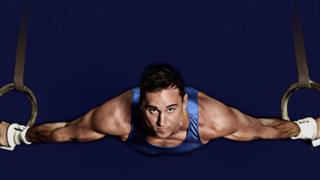 Tickets for next year's Commonwealth Games in Glasgow have gone on sale.
The 11-day games, which begin on 23 July 2014, will see 4,500 athletes compete in 17 sports across 14 venues. Organisers said they had made the system as "simple" as possible, with ease of payment and availability of tickets being priorities.
How can I apply for tickets?
You can apply for tickets either online at www.glasgow2014.com or via a paper ticket application form from 19 August 2013 to 16 September 2013. Applications received after this date will not be considered.
Is it first-come-first-served?
No. There is a four-week window for applications and the allocation of tickets will be worked out after that closes. If you apply for an event which is inundated with ticket applications, organisers have said they will run a "fair and simple draw" to decide who gets tickets.
Is it better to apply early?
No. There is a month-long application period and as long as your application is received before 16 September it will be considered.
When will I know if I have got a ticket?
Organisers say that soon after the application period closes they will tell people whether they have been successful or not. They also pledge to let applicants know what they will be charged for before the money is taken. The ticketing website says: "If your application is successful payment will be taken between 30 September and 7 October 2013. Ty Speer, deputy chief executive of the Commonwealth Games 2014, said: "By the end of September we will notify people, deal with the payment process and turn our attention towards what we need to do with the next phase."
How can you pay for tickets?
Almost any form of payment, except cash, is accepted. The organisers said ease of payment was important, in contrast to the London Olympics, which only accepted one brand of credit card. Online payments for Commonwealth Games tickets can be made by Maestro, Mastercard, Visa Delta, Visa Electron, Visa and prepaid credit cards. People applying by post can also use cheques and postal orders.
How much do tickets cost?
Ticket prices start from £15 for adults with half-price concessions available for children and the over-60s. After the preliminary rounds these half-price concessions only apply to the cheapest band of tickets. Each event will usually have three or four ticket price bands. Organisers are keen to state that almost two-thirds of the one million tickets available are priced at £25 or less and all include use of public transport in the local area on the day of the event. However, some of the more popular events, such as the 100m sprint final on Monday 28 July, which could feature Jamaica's Usain Bolt, will cost up to £90.
Will tickets go on general sale at a later date?
Yes. Organisers said they wanted to keep the process simple, so there will be just two phases of sales. The first four-week window from 19 August to 16 September will end with tickets being allocated via a draw. Any tickets which are not sold in this first phase will go on general sale, probably in the middle of October. Organisers have not yet announced the date for the general sale phase. They said that this phase of sales would continue right up until the games, or until the tickets sold out.
Is there a restriction on how many tickets I can buy?
Yes. The most popular events have a limit of four tickets per application. Organisers said that for 60% of the sessions the maximum ticket limit was eight or 10. But for 40% of the sessions, inevitably the ones which are deemed to be most popular, the number you can order is limited to four. Mr Speer said: "We want to make sure we allow the greatest number of people the chance to have tickets and obviously if people are coming and potentially ordering 10 tickets that, by definition, will reduce the number of families and households that will get a chance to go. So it is really about fairness."
If my ticket application is unsuccessful will I be offered something else?
No. When the ticket allocations are made people will either be offered the exact number of tickets they applied for to watch the session they wanted or they will be offered nothing at all. If you apply for swimming you won't be offered diving. If you apply for four tickets you won't be offered three. You will either be fully successful in your application for a session or totally unsuccessful. This is part of the organisers' desire to keep the process simple.
Can you hand tickets back if you change your mind?
No. Organisers said that once a customer makes an order, either online or by post, they are making a "commitment" to buy those tickets if they are available. If their application is successful they will be required to buy the tickets.
When will people get their tickets?
All tickets will be delivered in summer 2014. For security purposes, the tickets will be billed and delivered to the address provided in the ticket application. There is no booking fee with the ticket application but there will be a postal charge to pay for secure delivery.
How many tickets are set aside for sponsors and games officials?
The organisers have made a commitment that at least 70% of all tickets, for all sessions, at all venues, will be on sale to the public. Last year's London Olympics came under fire because venues had banks of empty seats despite there being high demand. It emerged that the seats had been set aside for sponsors and the Olympic "family". Commonwealth Games organisers said they were trying to give the public confidence that there were lots of tickets available and they had learned from the mistakes at London.
Will there be any physical identification on the tickets?
No. Organisers said that the terms and conditions clearly stated that people were not entitled to "resell, trade or otherwise transfer any ticket". However, they admitted that without ID on the ticket they had to "trust people to do the right thing". Organisers warned that all the tickets were traceable and they could take action such as cancelling the ticket or bringing in the police if they believed someone was doing something "inappropriate".
Is there a provision for disabled access?
Organisers said that when applying for tickets they would gather as much information as possible to ensure they met accessibility support needs. The main ticketing categories for spectators with a disability or impairment include: Wheelchair users; Deaf/Hearing Impairment; Blind/Visual Impairment; Ambulant Disabled; Assistance Dog Owners; Other (e.g. Learning Disabilities, Mental Health Impairments).
What will be the "hottest" tickets?
Mr Speer said the organisers expected high demand for the athletics at Hampden stadium, especially the sessions in which medals could be won. He said: "I don't think it would surprise anyone if the night we have the 100m on was a super-hot ticket. We have also certainly planned for all our track cycling and swimming to be hot tickets. We have some great athletes competing in those." But Mr Speer added: "My message would be: 'Don't just go for the high value, high demand sessions that everybody else will be going for'. I'd certainly encourage everyone to think about a badminton session or a netball session, or lawn bowls or squash. It is still world class sport and I think a multi-sport event is one where everyone should say 'I'm going to try something new'. They will enjoy it."