Police identify 20 Fort Augustus abuse victims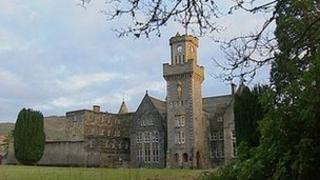 Police officers investigating allegations of sexual and physical abuse at Fort Augustus Abbey School have identified 20 possible victims.
Abuse at the school featured in a BBC Scotland programme in July.
The police started their own investigation into Fort Augustus and its prep-school, Carlekemp, in March, following a former pupil's complaint.
BBC Scotland has been contacted by more than 50 people making allegations of abuse at the schools.
A joint statement by Police Scotland and the Crown Office said: "The investigation has so far identified more than 20 possible victims and extends to liaison with a number of law enforcement agencies across and outwith the UK.
"Specialist officers from Police Scotland will carry out a thorough investigation and thereafter will report their findings to the Procurator Fiscal for the North of Scotland."