Crown Office appoints domestic abuse specialist for Scotland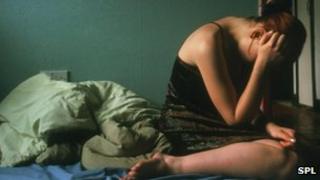 A specialist prosecutor has been appointed to oversee domestic abuse cases in Scotland.
Anne Marie Hicks, who handled Scotland's busiest domestic abuse caseload in Glasgow for three years, has been given the new role.
She has been tasked with improving the way domestic abuse cases are dealt with and to raise awareness of the issue with both police and prosecutors.
Ms Hicks said it was important to improve the preparation of such cases.
She added: "Domestic abuse can be deeply distressing and damaging for victims and their families.
"In recent years we have seen huge steps forward in the confidence of victims to report domestic abuse and a step change in the way that police and prosecutors handle such cases."
Ms Hicks said she looked forward to working again with the police, Advocacy, Support, Safety, Information Services Together (ASSIST) and Scottish Women's Aid to continually improve the way such cases were prepared.
She believed their insights would be "invaluable in shaping the response to the needs of victims and their families".