Scottish police complaint time issues 'improving'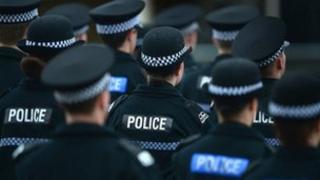 Issues which affect the time it takes to conclude complaints against the police in Scotland are improving, according to an audit report.
A report last year by the Police Investigations and Review Commissioner (PIRC) revealed that almost half of all complaints took longer than the 40-working-day target.
The Commissioner, Prof John McNeill, said many legacy issues under the eight forces had been addressed.
Some improvement was still required.
Some of the recommendations in the nine-page report include steps such as ensuring that officers understand the 40-working-day timescale, and that regular checks are made to establish progress.
Prof McNeill said: "It is clearly a matter of concern that such a high proportion of complaints were not completed by the former eight forces within the specified timescale.
"It is essential that Police Scotland focus on improving adherence to the timescale, while at the same time ensuring that complaints are thoroughly investigated and addressed properly and fairly.
"I will monitor how the new Police Scotland Standard Operating Procedures in respect of complaints, together with the implementation of recommendations outlined in the audit report, impact on the percentage of cases concluded within timescale."
The audit examined 410 individual complaint cases from across the eight former forces.