Health inequalities 'stubbornly persistent', says BMA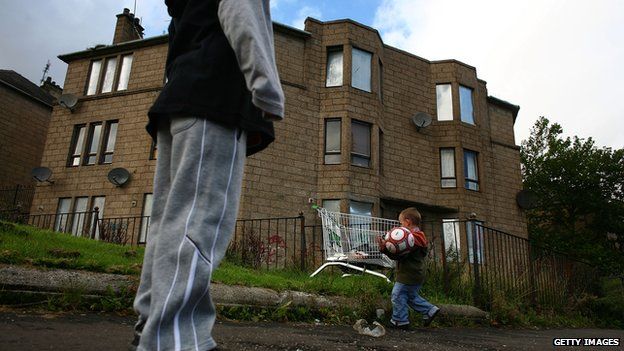 Scotland's health inequalities remain "stubbornly persistent" according to doctors' leaders.
The British Medical Association (BMA) said action must be taken to reduce the health gap between those living in rich and poor areas.
MSPs on Holyrood's health and sport committee are investigating the issue, taking evidence from doctors.
Public Health Minister Michael Matheson said inequalities could only be lessened by tackling the "root causes".
In a statement, BMA Scotland said the approach taken to health inequalities since devolution had "generally been well received", but added that "health inequalities have remained stubbornly persistent".
It warned that welfare reforms and economic pressures would be likely to exacerbate the problem, and said as a result of that "there are still significant challenges to overcome in reducing the health inequalities gap between the richest and poorest in our society and improving general population health".
The BMA also highlighted the importance of employment, education, welfare and housing policies in improving health.
"An integrated approach to health inequalities is essential for reducing these health differences," it said.
Dr Andrew Buist, deputy chairman of the BMA's Scottish GP committee, is due to appear before MSPs with others senior medics, including Dr Pauline Craig, head of equality at NHS Health Scotland.
In a statement to MSPs, the health board said inequalities had risen because the health of people in the least deprived groups had improved at a faster rate than those from the most deprived communities.
"The strongest action to reduce health inequalities is to reduce inequality in economic and social conditions but action can be taken at other societal levels to prevent and mitigate the impact of inequalities on health," the statement said.
Mr Matheson said Scotland's health was improving, but more should be done to tackle the problem across the board.
He added: "The problem cannot be solved with health solutions alone as health inequalities are caused by entrenched problems of poverty, educational under-attainment, unemployment and poor mental wellbeing.
"It is our belief that health inequalities in Scotland can only be solved by tackling the root causes of inequality, and taking the fight beyond the NHS.
"Westminster cuts and welfare reforms have made our task considerably more difficult."
Related Internet Links
The BBC is not responsible for the content of external sites.