Drop in young prisoners reoffending after release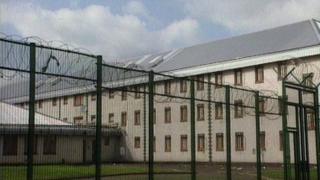 The number of young people who reoffend after being released from prison is continuing to fall, new figures reveal.
Fewer than a third of offenders are reconvicted within a year of completing their sentence.
The fall is largely driven by a drop in reconvictions of offenders under 25.
The average number of reconvictions per offender for the under-21s decreased by almost a third between 2002 and 2012, according to the National Statistics Publication for Scotland.
And continuing recent trends, it decreased by more than a quarter for the 21 to 25 age group.
Reconvictions for offenders over 25 have remained relatively constant during the past decade.
Weapon possession
Offenders released from short custodial sentences of less than six months have more than double the average number of reconvictions as offenders given community sentences.
The findings come as independent research shows significant falls in the frequency and severity of offending among young people involved in a youth violence project in Glasgow.
The Includem IMPACT project tackles violent and alcohol-related offending by targeting support to young people identified by Police Scotland.
Out of 48 young people involved, 81% reduced the gravity of their offending and 62% reduced the frequency of their offending in the six months after taking part in the project.
Overall, there was a reduction of 38% in offences - including assault, serious assault and weapon possession.
Glasgow gangs
Angela Morgan, chief executive of Includem, said: "In Glasgow, it is widely recognised that there is a substantial group of excluded and challenging young people whose violence, often gang-related, causes significant disruption and harm in their communities.
"Police Scotland is clear that enforcement on its own does not work.
"And despite reported reduced levels of gang activity and violent crime in Glasgow, there remain communities with significant issues of territorialism and a culture of violence that has to be challenged.
"The emphasis of Includem's approach is preventative.
"This evaluation will provide all of us with robust evidence about whether Includem IMPACT is making a difference, preventing more harm and worse outcomes for communities as well as potential cost savings for the public purse."
Supt Alick Irvine, of Police Scotland, added: "We are committed to reducing violence across our communities and working alongside capable organisations such as Includem to deal with offending behaviours and preventing crime."