Glasgow 2014: A quaich guide to the medallists' truly Scottish gifts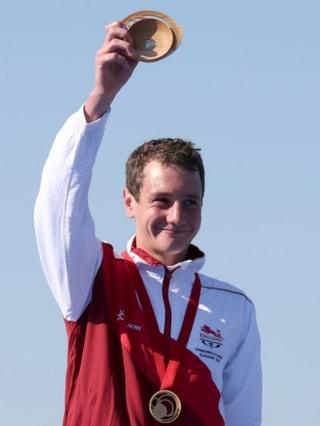 Scotland's athletes are creating a sporting earthquake at the Glasgow 2014 Commonwealth Games.
But what about the other kind of quaich that's causing a bit of a stir at the medal ceremonies?
A special commemorative quaich is being presented to every medal winner, along with their gold, silver or bronze.
And the wooden bowls - designed by Glasgow-based Paul Hodgkiss - have sparked interest from TV viewers around the world.
So, what is a quaich and what are they meant to symbolise about the Games?
The shallow, one or two-handed wooden bowls were traditionally used in Scotland from the 17th Century as drinking cups.
The English and US colonial versions were called porringers, while northern Sweden had its kuksa.
Now Scottish quaichs are most commonly made from silver and handed out as competition prizes or gifts.
Fishermen also use them to toast the opening of the new salmon season every year by tipping whisky from the quaich into the river.
But they have come to symbolise love and friendship within the Commonwealth Games movement.
The inaugural Commonwealth Youth Games were staged in Edinburgh in 2000 and a silver quaich was struck to mark the occasion.
It is now passed over at the end of each Games from one host nation to the next.
The Glasgow 2014 quaichs have been made from Glasgow elm wood by the same Paul Hodgkiss Designs team who made the podiums on which the medallists receive their medals.
They will be presented at 261 ceremonies across 11 days of competition.
As a traditional cup of friendship, the quaich was used as part of the Glasgow 2014 bid when it was presented to the Commonwealth Games Associations.
It was also used in the Edinburgh Games in 2000.
The feeling was it would be good to come up with a gift as an alternative to flowers.
Using a quaich, which is symbolic of Scottish hospitality, was deemed to be the ideal choice.
Designer Paul Hodgkiss fashioned the quaichs from wood from fallen trees found around Glasgow.
He said: "It is a real honour being asked to design and create the athletes' gifts, medal trays and podiums.
"I am so very proud that the winning athletes will experience an atmosphere we have helped to create in my home city and that they will take home with them, not only good memories, but, literally, a little piece of Glasgow."