Plans unveiled for more local TV stations in Scotland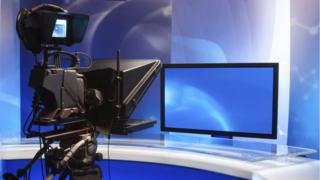 Plans have been unveiled for five more local TV stations in Scotland.
The first of a proposed chain of local stations went on the air in June when STV launched a new channel aimed at the Glasgow area.
Now regulator Ofcom has asked for applications to run stations in Aberdeen, Ayr, the Forth Valley, Inverness and Dundee.
Applications have to be submitted by 23 October. There are no details so far as to who may apply for the licences.
The UK Government is behind a scheme to create local TV stations across Britain.
The first two Scottish licences - one covering Glasgow, the other Edinburgh - were awarded to STV after a competitive process. The Edinburgh station is due on the air in the coming months.
STV was the only established broadcaster to apply for any of the local TV licences.
Some commentators have been sceptical about whether local stations can attract significant audiences or make money.
As well as STV Glasgow, four local services are on the air in England. One - London Live - has already asked for permission to reduce the volume of local programming to help it become viable.
STV expects its new stations to break even after a year. Viewing figures are in line with the company's expectations but very modest compared to those of its main service.
Official viewing figures from BARB suggest most programmes on STV Glasgow - including its flagship Riverside Show - are attracting fewer than 6,000 viewers.