Scam warning over online training for offshore jobs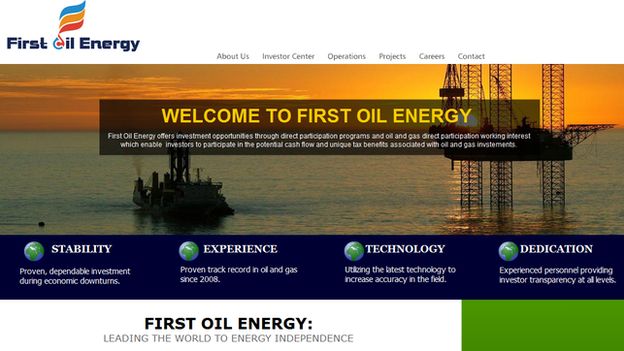 Job hunters are being warned about scam websites offering online training for the offshore oil and gas industry.
It follows a complaint to Aberdeen City Council Trading Standards from a graduate who applied for a vacancy through the website First Oil Energy.
The candidate was told he would be offered a post if he paid for an online training course through a company calling itself Oil Education.
But it has now emerged both recently-registered companies are bogus.
The elaborate scam involved stealing website content, including the biographies of the directors, from legitimate companies.
According to its website www.firstoilenergy.co.uk, "First Oil Energy was founded in July 2008 on the fundamental principles of applying state-of-the-art petroleum and natural gas exploration and extraction technology to the development of onshore oil and natural gas projects."
The second company, Oil Education, claims on its website to have been "working at the forefront of our industry" since 2005 and to "deliver over 200,000 learning events in over 30 countries and more than 20 languages" every year.
In the case which highlighted the scam, a three-figure sum was paid for the training course.
Oil Education then contacted the job hunter to say the fee was incorrect and should be £1,000 more.
Oil Education agreed to refund the amount already paid but when no refund was received after three weeks, the victim made a complaint which was referred to Trading Standards.
Carole Jackson, Trading Standards manager at Aberdeen City Council, urged people who believe they have been targeted to contact the Citizens Advice Consumer Helpline.
She said if anyone has paid money, it may be a fraud and should be reported to Police Scotland.
Ms Jackson said: "We are concerned that people looking to improve their career opportunities are being targeted by such websites.
"There are genuine online learning course providers, and a list of those applicable to the oil and gas industry can be checked on the website of OPITO, the industry's focal point for skills, training and workforce development."
Related Internet Links
The BBC is not responsible for the content of external sites.