Police surround Gourock 'barricaded' flat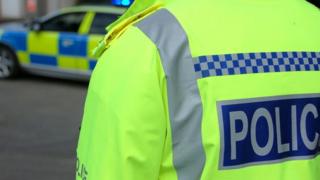 Police have confirmed that they are currently responding to reports of a disturbance in Ashburn Gardens, Gourock, Inverclyde.
Police support unit vehicles and officers wearing protective clothing have been seen at the scene.
The reports were made at about 10:50 on Friday morning. Police officers are at the scene and inquiries are continuing.
It is understood that police were responding to reports of a man barricading himself in a flat.