Number of Scots going bankrupt at six-year low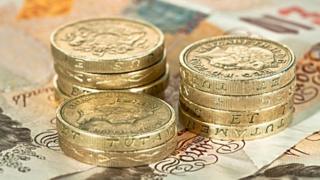 The number of Scots going bankrupt is at its lowest level for more than six years, according to official figures.
Accountant in Bankruptcy (AiB) found personal insolvencies, which include both bankruptcies and protected trust deeds (PTDs), fell year-on-year by 12.5% in the last quarter.
A total of 2,991 personal insolvencies were recorded during the period.
There were 1,654 awards of bankruptcy, which was down by 5.8% on the previous quarter.
It represented the lowest number of bankruptcies since April 2008.
However, total personal insolvencies actually increased by 0.8% in the last quarter thanks to a 10.3% rise in the number of protected trust deeds (PTDs) awarded.
Accountants BDO said the rise in PTDs suggested better-off Scots were "still being squeezed".
'Surprising rise'
BDO partner Bryan Jackson said: "The increase in the number of personal insolvencies in the third quarter is surprising as the recent trend is for the numbers to fall.
"This may indicate a bottoming out in the personal insolvency numbers to a level which will remain fixed for some years to come.
"There has been a growth in personal indebtedness over the last 15 to 20 years which would have once been seen as extraordinary but has now become acceptable.
"One of the unfortunate side effects of this is that some individuals find themselves unable to cope with these relatively high levels of debt and fall into insolvency."
He added: "It is too early to state whether we have seen the base level for personal insolvencies but there are signs that we may perhaps always have 10-12,000 Scots a year being made bankrupt in the future."
Business distress
In a separate development, a report by business rescue and recovery specialist Begbies Traynor has indicated a fall in Scotland's levels of business distress.
Its Red Flag Alert research found a 3% fall in the number of Scottish firms showing "significant" financial distress in the last quarter.
That compared with a UK average rise of 1%.
More serious instances of "critical" business distress fell by 11%, beating a UK average fall of 5%.
There was a varied performance in different parts of Scotland's economy, with many sectors seeing large increases in significant distress year-on-year, including food and drink manufacturing (up by 69%), wholesaling (up 56%), food and drug retailing (up 47%) and retailing (up 29%).
The report found those sectors enjoying the largest falls in significant distress included professional services (down 12%), travel and tourism (down 19%), bars and restaurants (down 29%) and transport and logistics (down 13%).