Clare's Law pilot introduced in Aberdeen and Ayrshire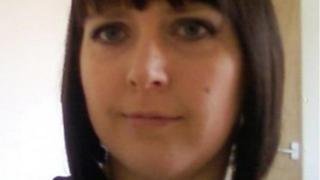 A pilot scheme which allows people to find out if their partner has a history of domestic violence has been launched.
The Disclosure Scheme for Domestic Abuse Scotland is being piloted in Ayrshire and Aberdeen and will run for six months.
The pilot, known as Clare's law, has already been introduced in England and Wales following the murder of Clare Wood by her ex-boyfriend.
If the scheme proves successful it could be rolled out across Scotland.
Clare Wood, 36, was murdered by George Appleton in Salford in 2009. The pair met on Facebook and she had no idea of his history of violence against women which included threats, repeated harassment and the kidnapping at knifepoint of one of his ex-girlfriends.
Police found Appleton hanged in a derelict pub after finding Clare's body in his flat.
Her father, Michael Brown, who is originally from Aberdeen, campaigned for the introduction of the law and welcomed the pilot's launch.
He said: "It is not acceptable that domestic abuse exists in this day and age and the sooner people are helped to get out of that environment the better.
"It not only affects the person who is being abused but their wider network including their parents, any children they may have and friends.
"If Clare had known George Appleton's background she almost certainly wouldn't have become involved with him and if I had the knowledge I have now perhaps something could have been done and Clare would still be here today.
"This scheme is another way to help people and I can only see it as a good thing. If it prevents just one child from growing up without a mother or a father it will be worth its weight in gold."
'Key priority'
Supt Neil Kerr, of Police Scotland, said: "Tackling domestic abuse is a key priority for the police and this scheme will allow us to share information about an abuser's past with a potential victim.
"Applying through this scheme will ultimately assist those who are worried about their partner's behaviour to make a more informed decision about whether to remain in the relationship."
The scheme has been developed with the Scottish government, the Crown Office and Procurator Fiscal Service, Scottish Women's Aid and Assist advocacy services.
The new Scottish Justice Secretary Michael Matheson said: "Clearly, combating domestic abuse requires a range of actions and activity and today's announcement is another tool justice agencies can use in their work to tackle this unacceptable behaviour.
"It is important that the practical implementation of the Disclosure Scheme for Domestic Abuse in Scotland, or Clare's Law, is tested to ensure that it is suitable for Scotland's unique justice system.
"That's why I am keen to see how it works in the two pilot areas and will continue to work with Police Scotland to look at new ways of protecting the public which will deliver benefits for the wider community."
'Positive development'
Requests for disclosures can be raised by victims themselves, family members or another member of the public concerned about the victim. The police and social workers are also able to raise concerns if they feel someone is at risk.
Anne Marie Hicks, the National Procurator Fiscal for Domestic Abuse also welcomed the pilot She said: "Much has been achieved over the years but we can't be complacent and more must be done if we want to one day eradicate this form of violence against women and indeed against all victims, regardless of gender or sexuality.
"The Disclosure Scheme is a positive development as were the calls earlier this year by our law officers for consideration of modernisation of the law and possible creation of specific offences in relation to domestic abuse and distribution of intimate images."