'First' Scottish tattoo artist revealed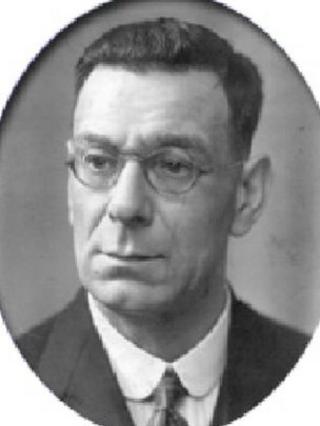 A snapshot of Scotland in 1925 has revealed details of the man who is thought to have opened the country's first tattoo parlour.
The man, who called himself Prince Vallar, was the only person listed as a "tattooer" in the 1925 Valuation Rolls.
He worked from a rented flat at 63 Stewart Street in Glasgow's east end.
His details have been put online alongside the records of every owner, tenant and occupier in Scotland in 1925.
Prince Vallar is said to have been born Patrick Henson in Derry, Ireland, in 1888.
By 1911 he was working as a "society tattooist" in 1911 at a time when the fashion for tattoos among the upper classes of Victorian and Edwardian Britain was already in decline.
Instantly recognisable
He is thought to have visited his clients in their own homes, but in September 1915 he opened a "pop-up" shop on Edinburgh's Leith Walk.
In 1934, he opened Scotland's first known tattoo parlour at 404 Argyle Street in Glasgow.
By now tattoos had fallen out of fashion with the upper classes and were favoured by the working classes, with Vallar's shop became popular among sailors and others looking for unique body art.
He drew all his designs freehand without using transfers, which made his work instantly recognisable.
He died in 1946 but the business continued until 1965, being run first by his son Stephen and latterly his other son Robert.
Valler is said to have been the most unusual of the 2,103,648 names and addresses from 1925 which have been added to ScotlandsPeople, the family history website of the National Records of Scotland.
The entries have been created from 76,512 digital images captured from 186 volumes of Valuation Rolls.
The 1925 rolls join six previous releases on the site, which is aimed at enabling anyone worldwide to find property owners, tenants and occupiers across Scotland between 1875 and 1925.
Tim Ellis, registrar general and keeper of the records of Scotland, said: "The release of the Valuation Rolls for 1925 provides family and local history researchers worldwide with another powerful digital tool.
"The rolls will allow people to discover more about where and how Scots were living in the mid-1920s, 14 years after the census of 1911.
"This latest release is part of the commitment by the National Records of Scotland to provide access to the key records that researchers want."