Ebola tests on Swindon Great Western Hospital patient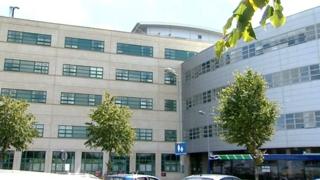 A patient who recently returned to the UK from West Africa is being tested for Ebola at a Wiltshire hospital.
The patient was transported to Swindon's Great Western Hospital earlier and is being kept in isolation.
Great Western Hospitals NHS Foundation Trust said the patient was being screened as "a precautionary measure".
It said the hospital had "robust systems" in place to manage patients with suspected infectious diseases and people "should not be concerned".