Hearing loss care demand rises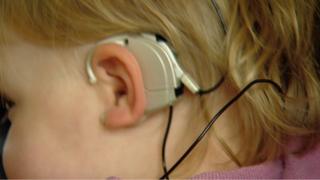 Nine of Scotland's 14 health boards have said they are facing increased demand from people with hearing loss.
Five NHS boards said that there was an increase in waiting times in the past two years as a result.
The survey, carried out by charity Action on Hearing Loss, said three health boards had reduced the number of follow-up appointments.
The charity said it was important that patients did not suffer poorer service as a result of increased demand.
Action on Hearing Loss Scotland used freedom of information requests, between September and December, to get the information.
NHS Western Isles was the only health board in Scotland which did not reply.
The audiology services which replied saying that increased demand had impacted on their service in the past two years were NHS Lothian, Grampian, Ayrshire and Arran, Greater Glasgow and Clyde, Tayside, Fife, Shetland, Dumfries and Galloway and Highland.