Women make up just 28% of Scotland's general election candidates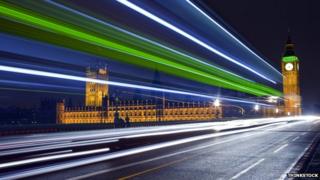 Women are heavily under-represented among the UK general election candidates selected in Scotland, BBC research has found.
Fewer than three-in-10 standing for the five largest parties are female.
Despite First Minister Nicola Sturgeon's support for gender balance in politics, the SNP's candidates list is only 36% female.
However, the Lib Dems with 27%; Labour with 26% and the Tories with 15% show an even smaller percentage.
The Scottish Greens - who have 13 women standing out of the 31 seats it is contesting - are closest to a 50/50 split, but they have never had an MP elected in Scotland.
The Conservatives have the most male-dominated list. Fewer than one in six Tory hopefuls is female.
Of the 263 candidates selected by the five parties, 73 are women, representing 28% of the total.
The UK Independence Party has yet to announce most of its Scottish candidates.
---
What are the statistics on gender balance?
How many women candidates are there?
PARTY
NUMBER SELECTED
OF WHICH WOMEN
% WOMEN
Conservatives
59
9
15%
Labour
58
15
26%
Lib Dems
56
15
27%
SNP
59
21
36%
Greens
31
13
42%
How many Scottish MPs, MSPs and MEPs are women?
PARTY
MPs
MSPs
MEPs
TOTAL
WOMEN
% WOMEN
Conservatives
1
15
1
17
6
35%
Labour
40
38
2
80
30
37.5%
Lib Dems
11
5
0
16
2
12.5%
SNP
6
64
2
72
18
25%
Greens
0
2
0
2
1
50%
---
The first minister and SNP leader, Nicola Sturgeon, said achieving gender balance was a work in progress.
She told the BBC: "We've got some fantastic talented women in winnable seats.
"I am pleased with that progress but it's not good enough. I want us to do more.
"I am determined to lead by example, which is why I lead one of the only gender balanced cabinets in the world."
A motion on increasing female participation in politics is expected to be debated at the SNP's spring conference.
The Women 50/50 campaign, which Ms Sturgeon has recently endorsed, wants legally binding quotas.
The campaign was co-founded by the Green MSP Alison Johnstone and the deputy Scottish Labour leader, Kezia Dugdale.
Women candidates in Scotland
General Election 2015
263 - Total number of candidates

73 - Women candidates

5 - Main political parties
PA
Ms Dugdale said in an interview to mark International Women's Day: "We don't want to leave this to fate or to chance anymore.
"We want this written into law that political parties should field 50/50 candidates."
This could be achieved by changing UK equalities law.
But some experts think Holyrood could use its powers to change the rules for devolved elections.
Ms Johnstone said: "I do think we need quotas.
"We need to look at flexibility too - have working patterns that actually fit with women's real life experience."
The first minister had previously argued for quotas within the SNP.
She said: "My personal view is that we certainly should look at that and not rule that out."
The Conservatives are firmly against this approach.
Tory MSP Liz Smith said: "I think you want to be there on merit.
"I don't think you want to be there simply because you're a woman. I don't think that's right at all."
She also pointed out that the first minister, the deputy Scottish Labour leader and the Conservative leader in Scotland, Ruth Davidson, are all women.
Ms Smith commented: "They've got there without this agenda."
Her party colleague, Jackson Carlaw, recently quipped that the Scottish Parliament was "fronted by three ladies and a little Willie".
He was referring to the Scottish Liberal Democrat, Willie Rennie, who is the only male leader at Holyrood from the four largest parties.
'Turned off'
The Scottish Parliament's presiding officer, Tricia Marwick, is also a woman.
But only 30% of all Scottish parliamentarians - MPs, MSPs and MEPs - are female. That's 59 of 193.
The Liberal Democrat MP, Jo Swinson, said perception was partly to blame.
As minister for women and equalities in the UK government, she said she meets lots of successful women who are turned off by parliamentary politics.
"They look sometimes at the way that politics is portrayed by the media and it doesn't end up looking very attractive and I think we need to try to change that," she said.
---
In pictures: Women in parliament