Man finds his doppelganger sitting in his seat on a flight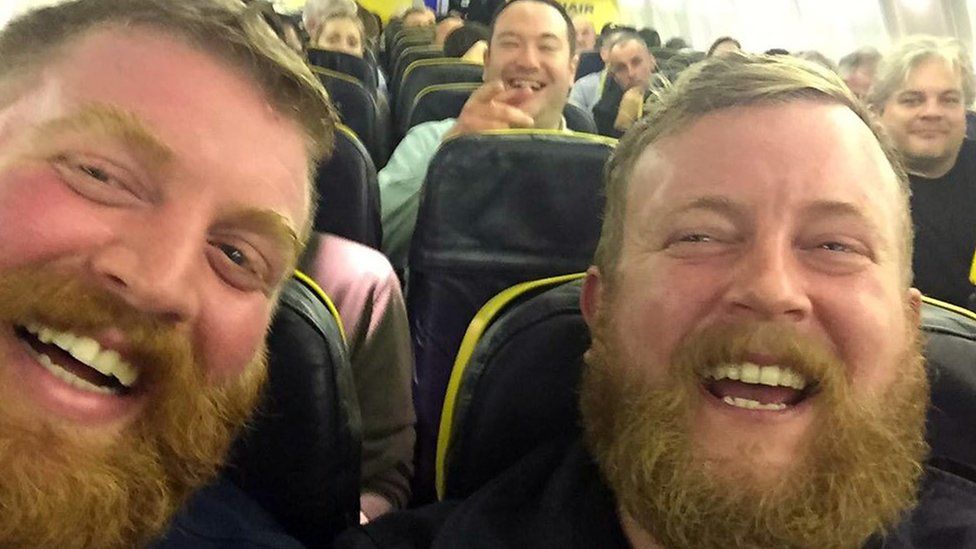 A man has spoken of the "total weirdness" of encountering his doppelganger on a flight.
Neil Thomas Douglas boarded a flight on Thursday night and came face-to-face with his lookalike.
Mr Douglas, a photographer from Glasgow, said: "Everyone around us had a laugh, we took a selfie and that was it."
The selfie was posted on Twitter and has been retweeted thousands of times.
The photographer explained that when he boarded the Ryanair flight to Galway via London Stansted there was already someone sitting in his seat.
He said: "There was a dude already on my seat. When the guy looked up, I thought: 'He looks like me'."
But the pair were later to encounter a further coincidence when they checked into the same hotel in Galway.
Mr Douglas added: "Later that night, I went to the pub and again, there was my twin. Total weirdness. We had a laugh and a pint."
The selfie was posted on Twitter by Lee Beattie, director of Wire Media, who wrote: "Guy on right is the husband of my friend. Guy on left is a STRANGER he met on a flight last night!"