Lockerbie bombing judge Lord Coulsfield dies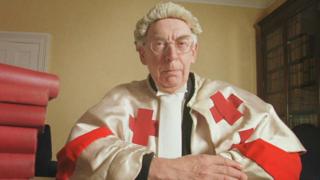 One of the judges who found the Libyan secret service agent Abdelbaset al-Megrahi guilty of the 1988 Lockerbie bombing has died.
Lord Coulsfield, who sat at Kamp Zeist in the Netherlands with Lords Sutherland and MacLean during the trial, was 81.
He was admitted to the Faculty of Advocates in 1960 as John Taylor Cameron and became a QC in 1973.
The faculty said Lord Coulsfield died on 28 February after a short illness.