Stephanie Inglis appeal raises £126,000 for judo star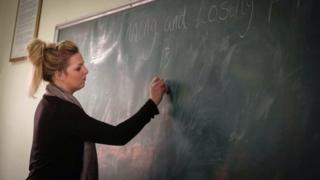 An appeal to pay for injured judo star Stephanie Inglis' medical treatment has raised about £126,000.
A motorbike accident in Vietnam left the Commonwealth Games medallist in a coma. She has been in the country for the past four months teaching English to underprivileged children.
Family friend and judo athlete Khalid Gehlan, who created the appeal, said Ms Inglis's travel insurance had expired.
He added that her hospital stay was costing £2,000 a day.
He said: "Stephanie would be bright red with embarrassment if she could see the support she was receiving.
"The thought of her lying there fighting for her life whilst her parents are fighting for her treatment is heartbreaking to myself and many others.
"I ask for your continued support in helping Stephanie, you're are all helping to save a young woman's life."
Stephanie, who is from Inverness, won a judo silver medal at the Glasgow 2014 Commonwealth Games.
The accident in Vietnam is reported to have happened when her skirt caught in the wheel of the motorbike.
A spokesman for the Foreign Office said: "We are in contact with the family of a British national who has been hospitalised in Vietnam, and will continue to offer support at this difficult time."