Police counter corruption unit 'below standard'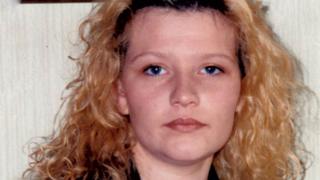 Police Scotland is to review its approach to counter corruption after a probe called for an urgent overhaul.
HM Inspector of Constabulary in Scotland made 39 recommendations for improvement after investigating the force's counter corruption unit (CCU).
The review was ordered after it emerged the unit broke rules trying to discover details about a journalist's source.
Police Scotland said it was "fully committed to taking forward" the recommendations.
The Scottish Police Authority (SPA) ordered the investigation last year.
It followed revelations that guidelines on accessing data without proper consent had been breached when the CCU tried to discover more details about a journalist's sources in relation to a newspaper story about the murder of Emma Caldwell.
Ms Caldwell was a 27-year-old heroin addict who had been working as a prostitute. She was discovered dead in woods near Biggar, South Lanarkshire, in May 2005.
In his report, HMICS Derek Penman found that CCU information-handling processes were "significantly different from national standards for source and information evaluation, and fell below the standards I would have expected".
He said CCU safeguards for managing contact with sources were "inadequate" and criticised the handling of CCTV disc footage that led to evidence being lost.
"My examination of CCU intelligence files also raised concerns over the routine management, oversight and wider governance of CCU enquiries, including the extent to which chief officers are actively briefed and can direct on CCU matters," he said.
The review concluded the unit had become "largely reactive" with "minimal evidence of proactive anti-corruption investigations".
Mr Penman also highlighted concerns about the "legality, proportionality and the apparent lack of procedural fairness carried out by the CCU when dealing with police officers and members of police staff".
"The primary concern was over a general lack of transparency and accountability within the CCU, and frustration by police officers that when they raised complaints against CCU officers, these were not taken seriously or independently investigated."
He concluded: "I have recommended that the service should urgently review its approach to tackling corruption and develop both the capability and capacity for effective pro-active anti-corruption investigations that are underpinned by a robust intelligence function."
Serious criminality
Deputy Chief Constable Iain Livingstone said the force's chief constable had given his "absolute commitment" that the force would act on the HMICS findings.
"He has instructed me to carry out a full review of the approach to counter corruption by Police Scotland based upon the recommendations made in today's report," he said.
"This will focus on structures, practices and process to ensure that there is full internal and external confidence in this vitally important, challenging and sensitive area of work. I have asked that a steering group meets immediately to take this forward.
"The public expect the police to carry out their duties to the highest possible standards. Where allegations are received of serious criminality or corrupt practice, these will be fully and robustly investigated."
He added that a team of detectives was "fully engaged" in reinvestigating the murder of Ms Caldwell.
'Root and branch'
Solicitor Aamer Anwar, who represented more than 20 police officers affected by the actions of the CCU, said: "Reading between the lines, both Police Scotland and the Scottish government must understand that this 'rogue' unit is not fit for the purpose but associated with destroying the lives of innocent law-abiding officers.
"I will welcome any review that Police Scotland chooses to carry out but this unit must be disbanded and those who broke the law held to account."
Andrew Flanagan, chairman of the Scottish Police Authority, said it would be a "root and branch" review.
"We welcome the clarity of the report and its findings, and will ensure that Police Scotland fully and swiftly address its findings and recommendations," he said.