Scotland's papers: May's union 'fightback' and rates reprieve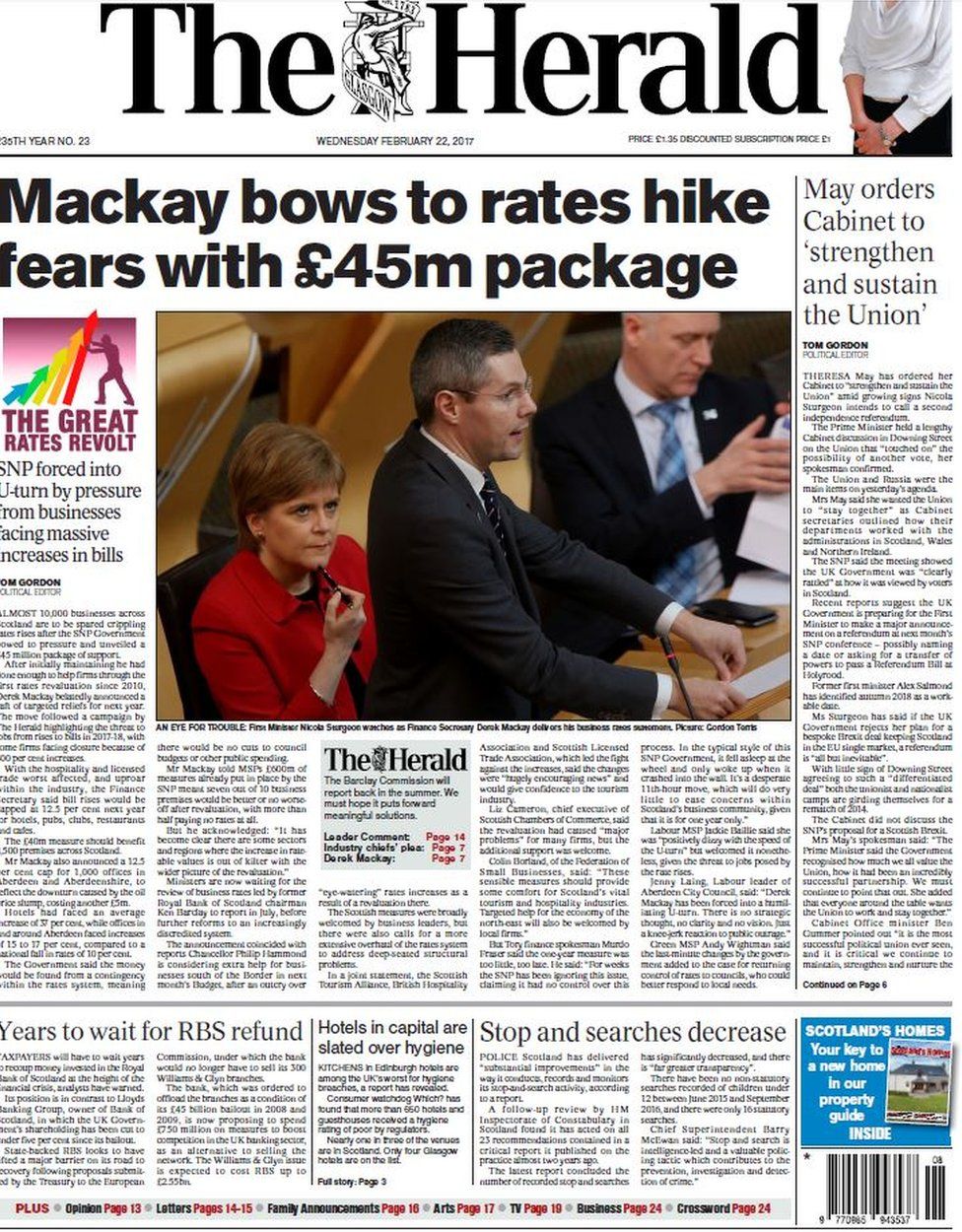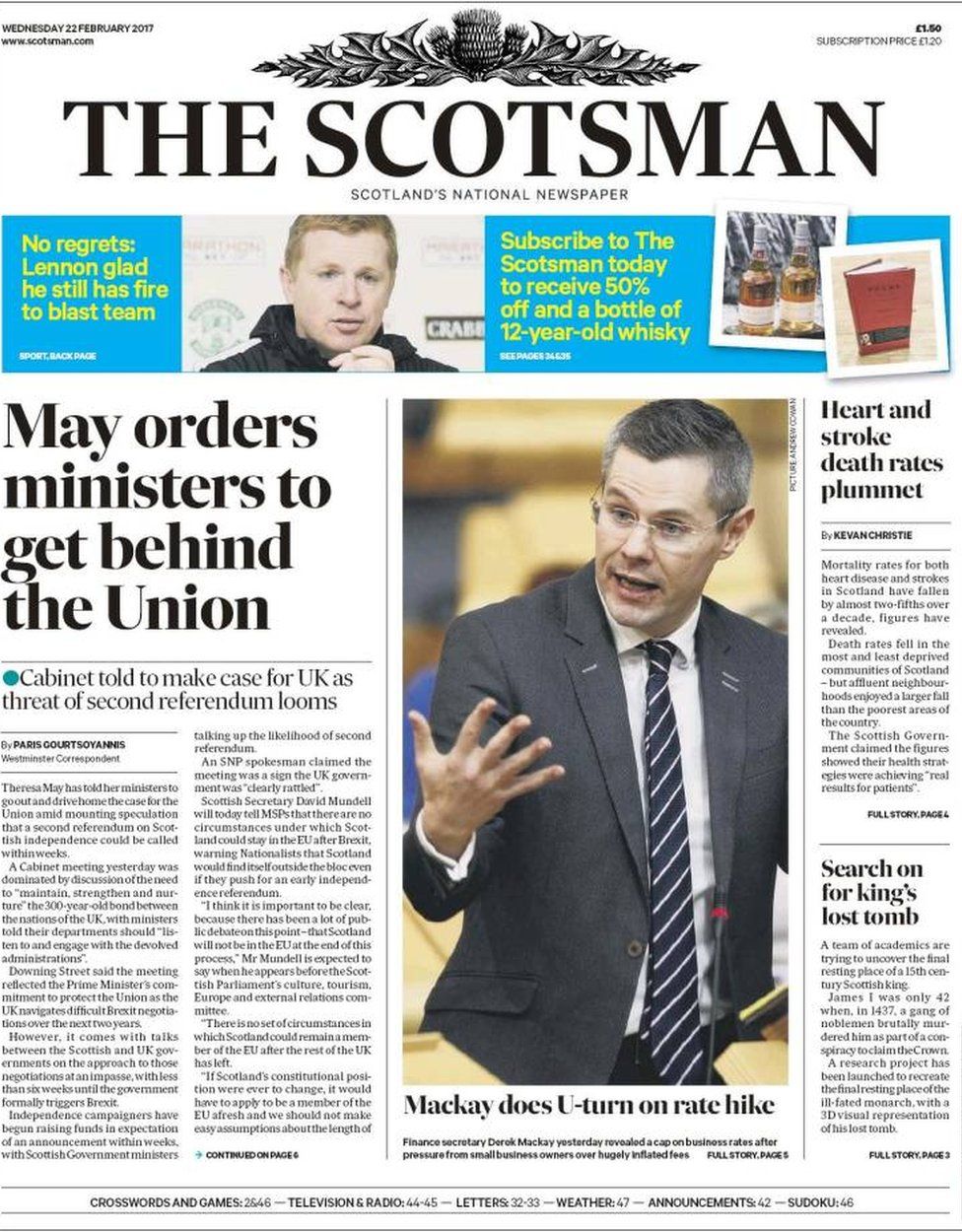 Almost 10,000 businesses across Scotland are to be spared crippling rate rises after the SNP government "bowed to pressure" and unveiled a £45m package of support, according to The Herald.
The i newspaper puts the figure at 8,500 and says hotels, restaurants, cafés and pubs across Scotland facing big increases to their business rates have been handed an 11th-hour reprieve.
The Scottish Daily Mail says the Scottish government performed a U-turn on the issue of business rates - but then went on to pass tax measures that would hit middle earners.
The Courier leads with the story of a Tayside sex offender who was reported to the police by his own father after having sex with a 14-year-old girl.
Related Internet Links
The BBC is not responsible for the content of external sites.