Scotland's papers: Labour conference and 'ancient' 999 fleet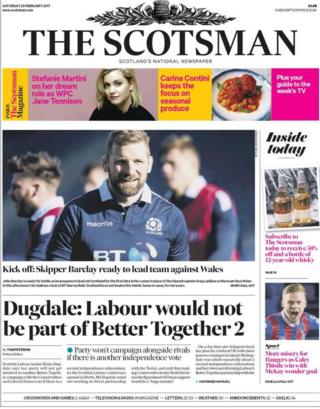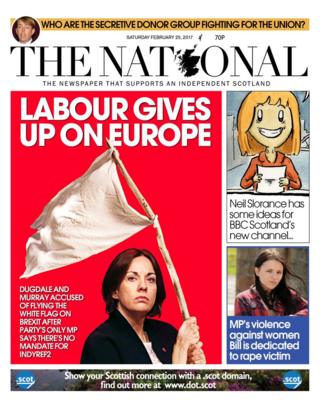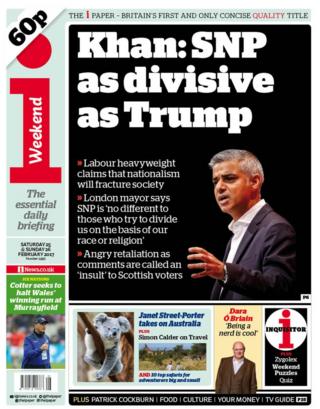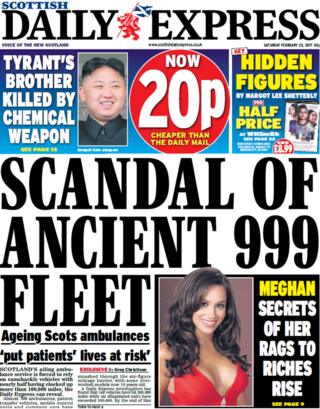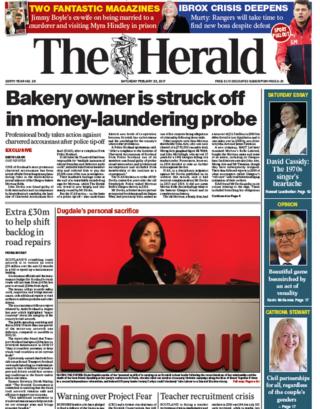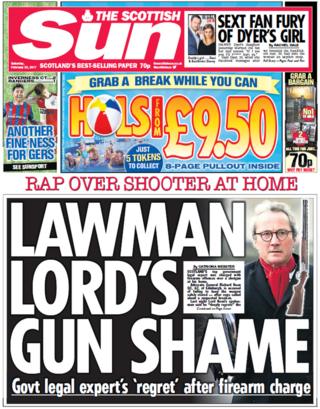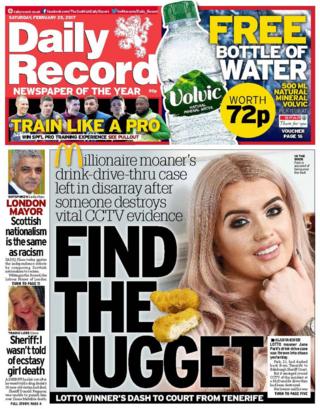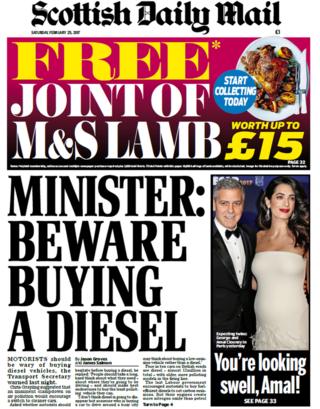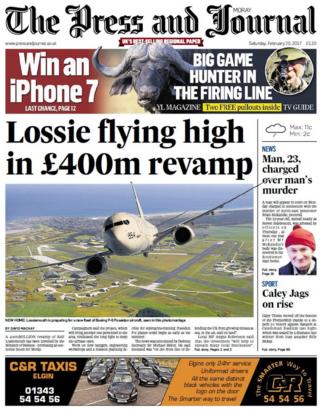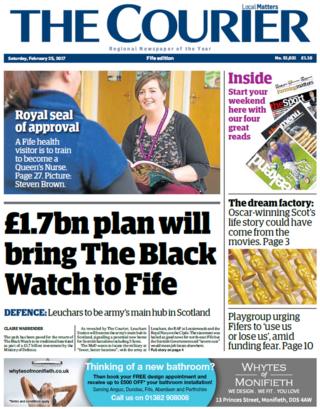 Kezia Dugdale and the Scottish Labour party feature on many of Scotland's front pages, as their conference gets underway in Perth.
The Scotsman reports that Ms Dugdale has ruled out joining another Better Together campaign with the Conservatives and the Liberal Democrats if there is a second referendum on Scottish independence.
Meanwhile the party has been accused of "raising the white flag" on Brexit, according to The National. It came after Labour's only MP north of the border, Ian Murray, claimed there was no mandate for a second independence referendum.
Sticking with the Labour party, the i reports that London mayor Sadiq Khan will compare Scottish nationalism with the "divisive policies" of Donald Trump during a speech at the conference.
Elsewhere, the Scottish Daily Express leads with an investigation into the vehicles operated by the Scottish Ambulance Service. It reports that nearly half have clocked up more than 100,000 miles.
A prominent chartered accountant has been struck off after breaching money laundering rules in the multi-million pound takeover of Mortons Rolls, according to The Herald.
The Scottish Sun reports that Advocate General Richard Keen QC - Scotland's top government legal expert - has been charged with firearms offences. He is accused of failing to keep a shotgun safely stored at his home.
Lottery millionaire Jane Park features on the front page of the Daily Record. The newspaper reports that her drink-drive case was "thrown into chaos" when it was revealed that CCTV of an incident at a fastfood drive-through had been destroyed.
Transport Secretary Chris Grayling has warned motorists to be wary of buying diesel vehicles, according to the Scottish Daily Mail.
Government investment in military bases in Scotland dominates the front pages of The Press and Journal and The Courier.
The Moray edition of the P&J says the promised £400m revamp of RAF Lossiemouth was expected to bring an "economic boom" to the region.
And Leuchers station in Fife will become the main hub for army activity in Scotland, reports The Courier.