Scotland's papers: Major's warning and footie dementia 'link'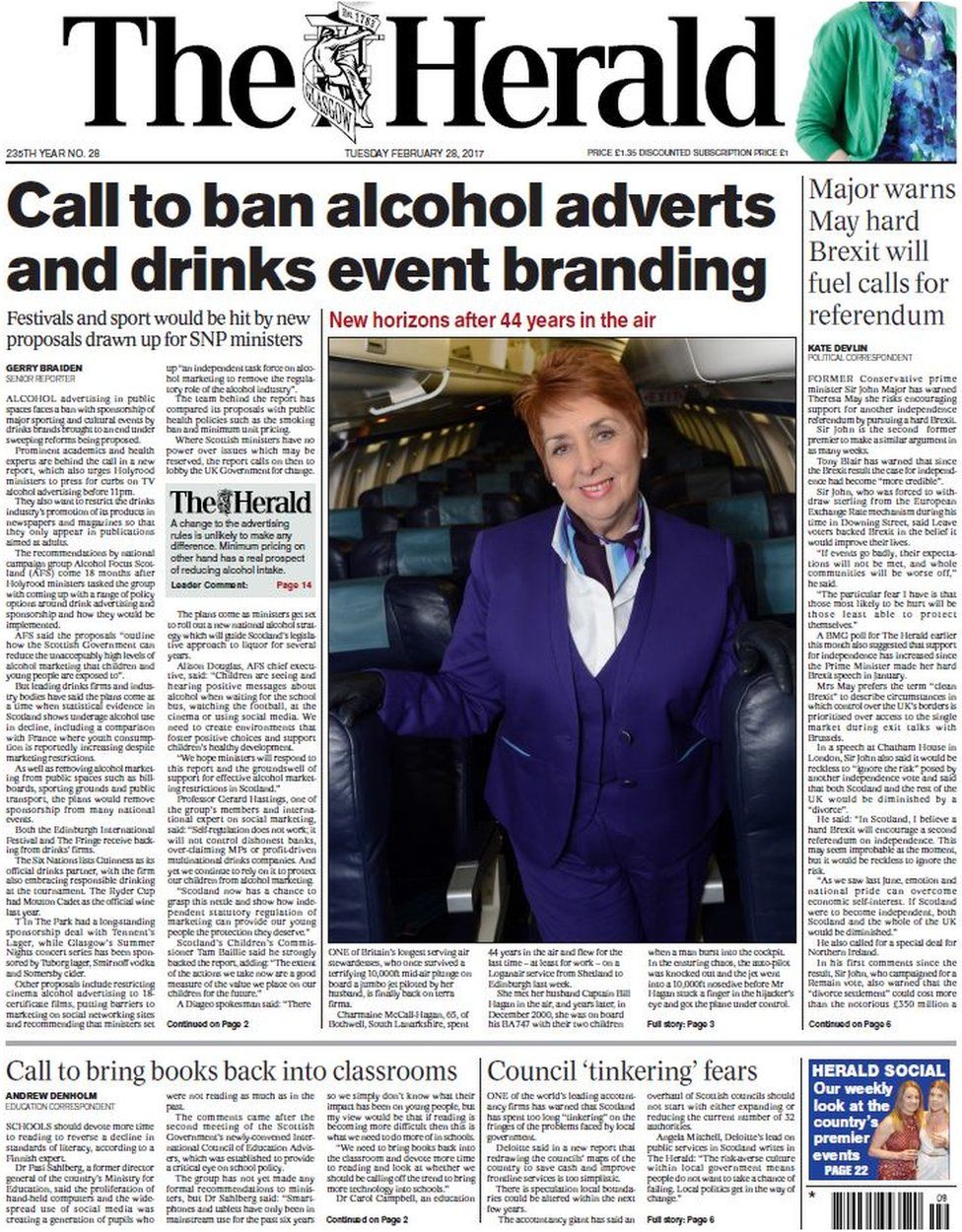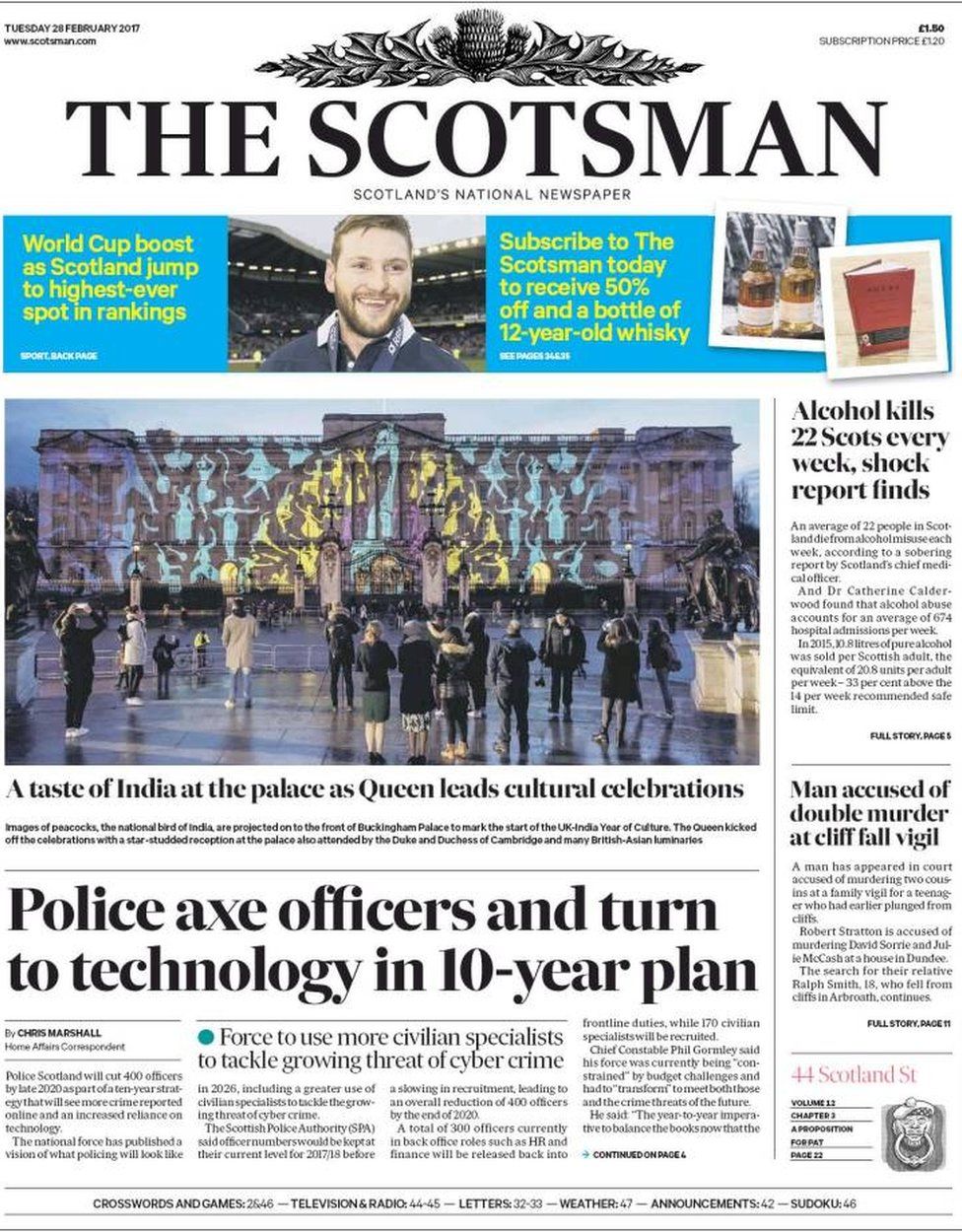 Oscar chiefs have launched a huge probe after an "epic blunder" left Hollywood's biggest names and movie fans "open-mouthed in shock", says the Daily Star of Scotland as it reports on La La Land mistakenly being named Best Film at the awards event.
A man has appeared in court accused of murdering two cousins and attempting to murder another woman in a Dundee street, says The Courier.
Related Internet Links
The BBC is not responsible for the content of external sites.