Births in Scotland in further decline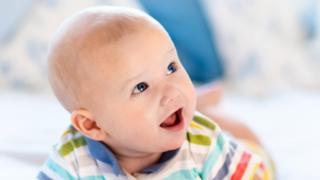 There has been a further fall in the number of births in Scotland, according to the National Records of Scotland.
It recorded 54,488 births in 2016. This represents a fall of 1.1% on the previous year and is the lowest total since 2005.
The provisional figures indicated a total of 56,728 deaths, a decline of 1.5% on 2015.
A total of 29,229 marriages were recorded, 999 of them involving same-sex couples.
There were also 70 civil partnerships, six more than in 2015.
The fall in the number of births continues a general decline since a recent peak of 60,041 in 2008.
The number of deaths represented the second-highest annual total since 2003.
There have, however, been significant falls in deaths from cancer (down 1.3%), from coronary heart disease (down 6.9%), and from cerebrovascular disease (down 3.7%).
Deaths from respiratory diseases were also down by 5.2%.
Although deaths attributed to dementia fell by 9%, deaths from Alzheimer's Disease rose by 10.5%.
Registrar General for Scotland Tim Ellis said: "This is the second year in a row that we have seen more deaths than births in Scotland, following nine consecutive years of positive natural change (more births than deaths). And, in fact, 2016 saw the lowest number of births in Scotland in over a decade.
"In historical terms, the levels of births and deaths are both relatively low, and should be considered against the backdrop of a generally growing population.
"So while the last two years have seen relatively high absolute numbers of deaths compared to recent years, the death rate for 2016 (10.6 per 1,000 population) is lower than it was 10 years ago."