Scotland's papers: 'Middle-class jihadi' and NHS staff crisis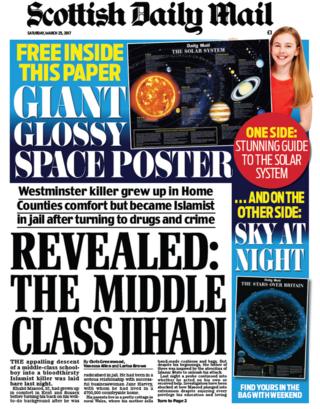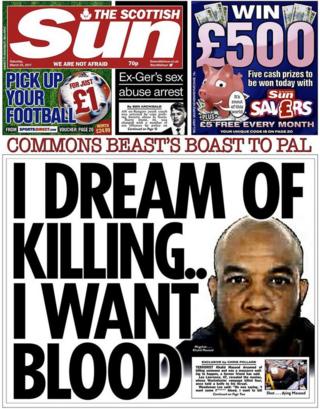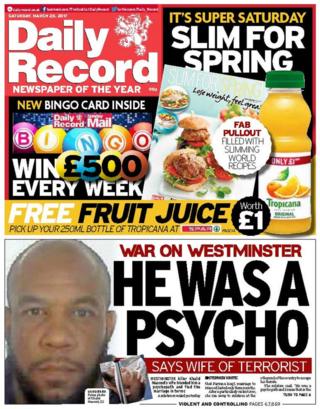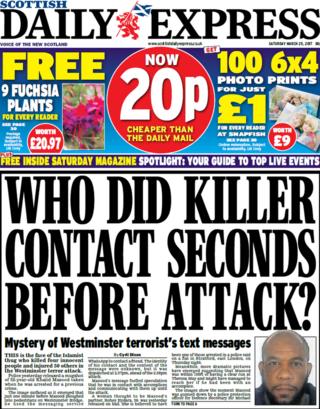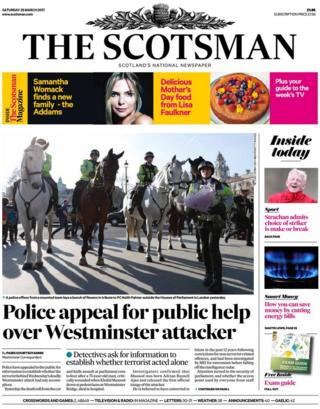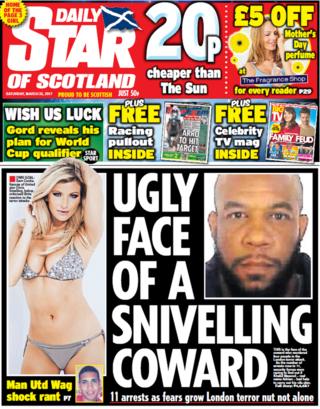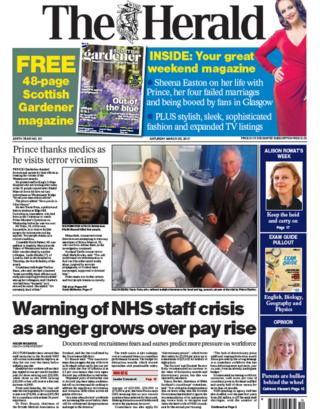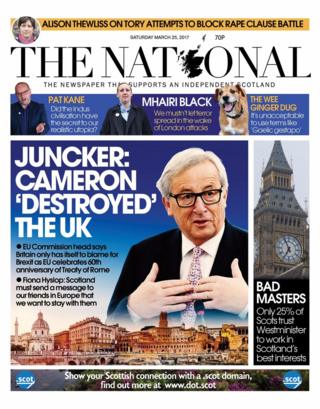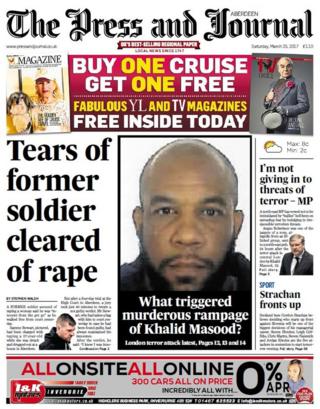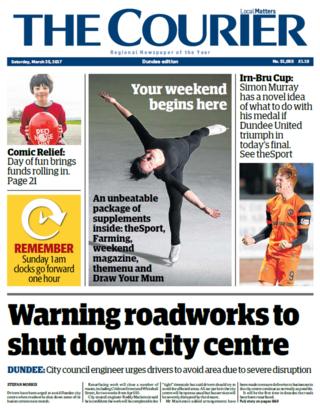 The background of Khalid Masood, the man responsible for the Westminster terror attack, is the focus of many of the newspapers this weekend.
The Scottish Daily Mail describes him as a "middle-class jihadi" who was radicalised in prison. It reports that he grew up "in comfort" in Kent and Sussex but he was inspired by the atrocities of the so-called Islamic State.
A former friend of the attacker told the Scottish Sun that Masood dreamed of killing someone. Lee Lawrence said the man who killed four people in the attack on London on Wednesday, once held a knife to his throat.
The Daily Record reports that Masood's wife branded him a psychopath and "fled the marriage in terror". A relative told the paper: "He was a psychopath and I mean that in the very medical definition of the word."
Masood used the messaging service Whatsapp to contact someone just two minutes before he drove into pedestrians on Westminster bridge, according to the Scottish Daily Express.
The Scotsman leads with the police appeal to the public for information about Masood. They want to establish whether he had any accomplices.
Alongside a large picture of Masood, the Daily Star describes him as a "snivelling coward".
Meanwhile The Herald reports that doctors' leaders are warning that staff vacancies in the Scottish health service could worsen unless salaries improve. They hit out following the announcement of a below inflation pay rise.
John-Claude Junker's criticisms of Theresa May and David Cameron make the front page of The National. The head of the European Commission nicknamed the former PM the "destroyer", according to the paper.
The Press and Journal leads with the story of a former soldier who has been cleared of raping a woman after a four day trial at the High Court in Aberdeen.
Drivers are being urged to avoid the centre of Dundee when long-awaited resurfacing works take place next month, according to The Courier.