Sharp rise in Scottish railway trespass incidents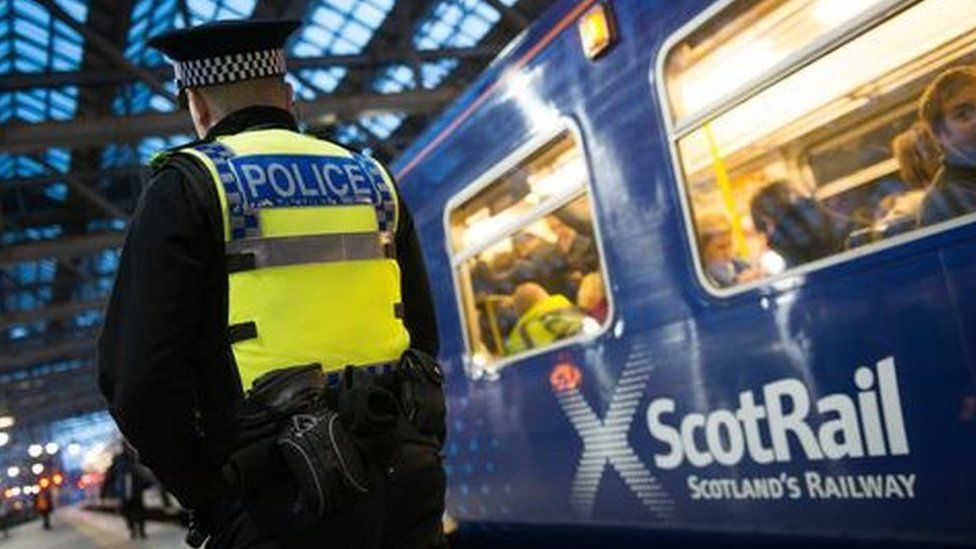 A sharp increase in the number of people trespassing on railway lines in Scotland has been reported.
British Transport Police (BTP) and Network Rail said there were 710 incidents last year, a rise of 16% on the previous year.
They expect incidents to peak during school holidays in spring and summer.
BTP warned that officers cannot keep constant watch on thousands of miles of track and asked parents to play their part in keeping young people safe.
BTP Supt David Marshall said: "Every single day we are called to the tracks because a train driver has had to sound their horn or apply their emergency brake In a desperate bid to avoid youths on the line, who then run off, seemingly unaware of the danger they have put themselves in.
"We continue to do all we can to keep youngsters safe by patrolling areas where we know they're likely to trespass and prevent them from doing so.
"However, we cover thousands of miles of track and we cannot tackle this issue alone."
Network Rail Scotland head of route safety Simon Constable added: "Every April we see a huge rise in the number of people taking a risk on the rail network and it's worrying that these numbers seem to be going up.
"Britain has the safest railway in Europe but still too many people lose their lives on the tracks.
"The dangers may not always be obvious but the electricity on the railway is always on and trains can travel up to 125 miles per hour, so even if they see you, they can't stop in time."
Related Internet Links
The BBC is not responsible for the content of external sites.