Scotland's papers: Patients 'in fear' and 'brazen' pensioner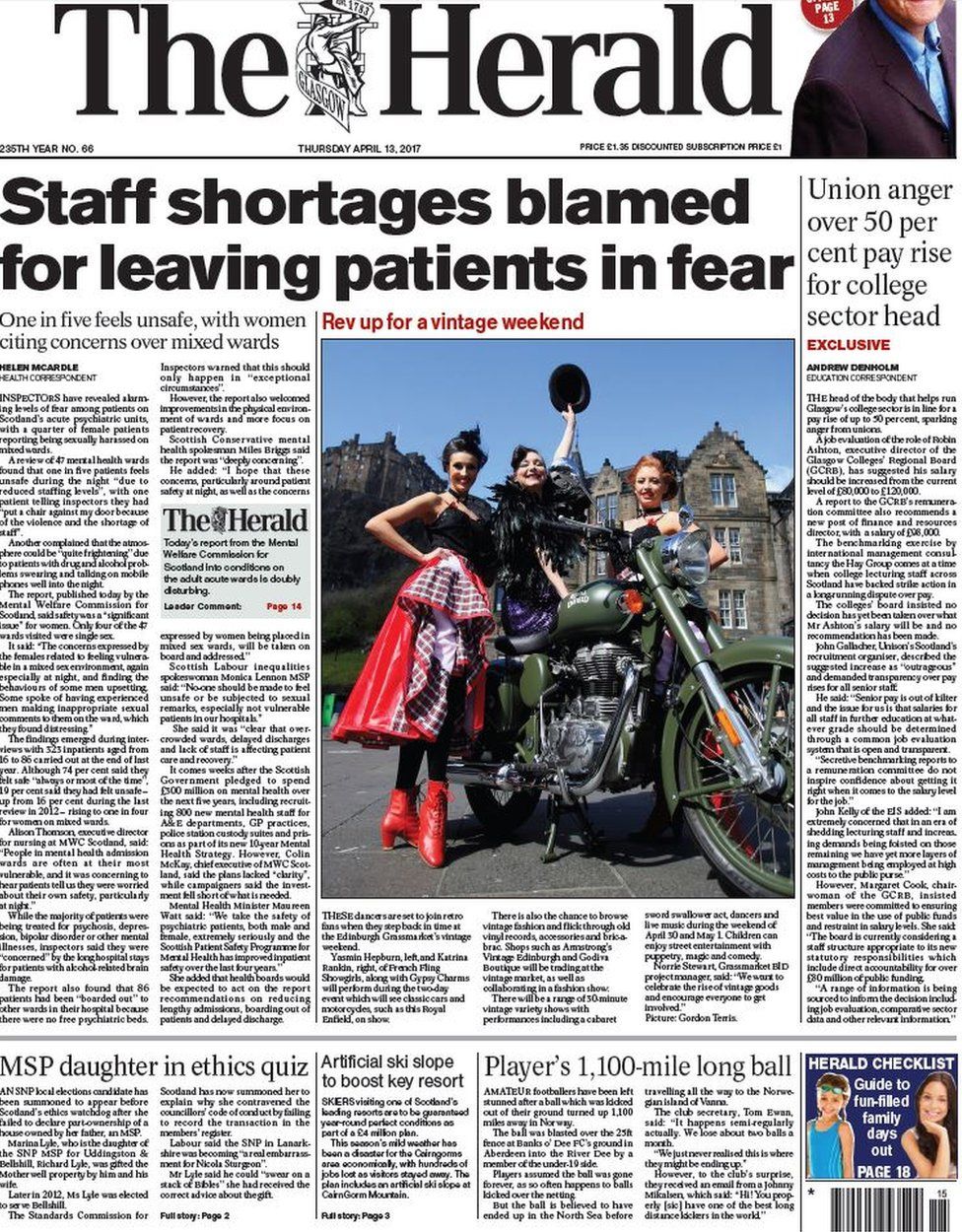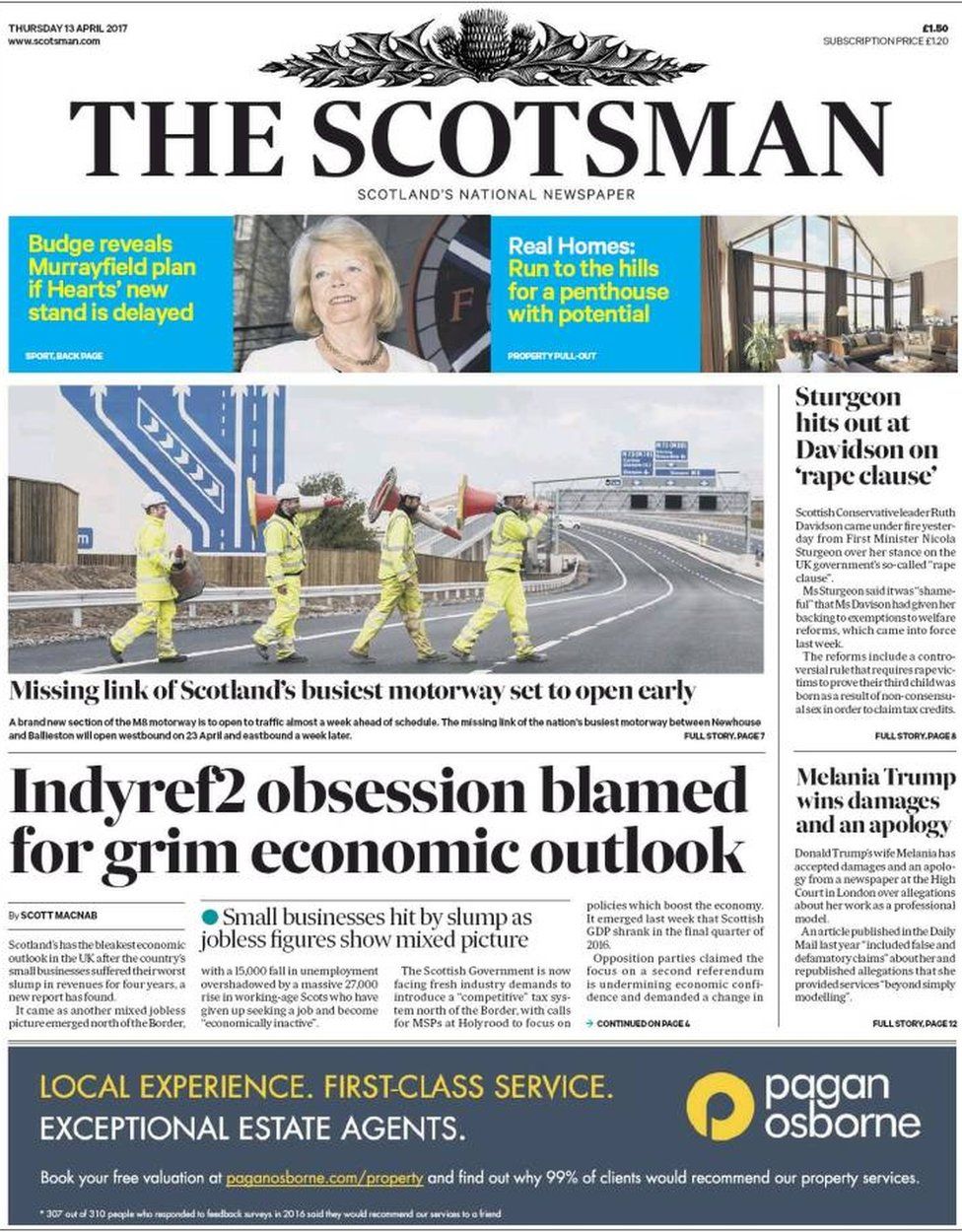 A mother who killed a pensioner after swerving on to the wrong side of the road and causing a crash has walked free from court - after a judge ruled a jail sentence would breach her human rights, claims the Scottish Daily Express.
Motorists are playing "Russian roulette" by ignoring parking tickets from a controversial Perth car park and could face "damaging legal costs" the operator has warned in The Courier.
Related Internet Links
The BBC is not responsible for the content of external sites.