Scotland's papers: Smacking ban and Korean conflict fears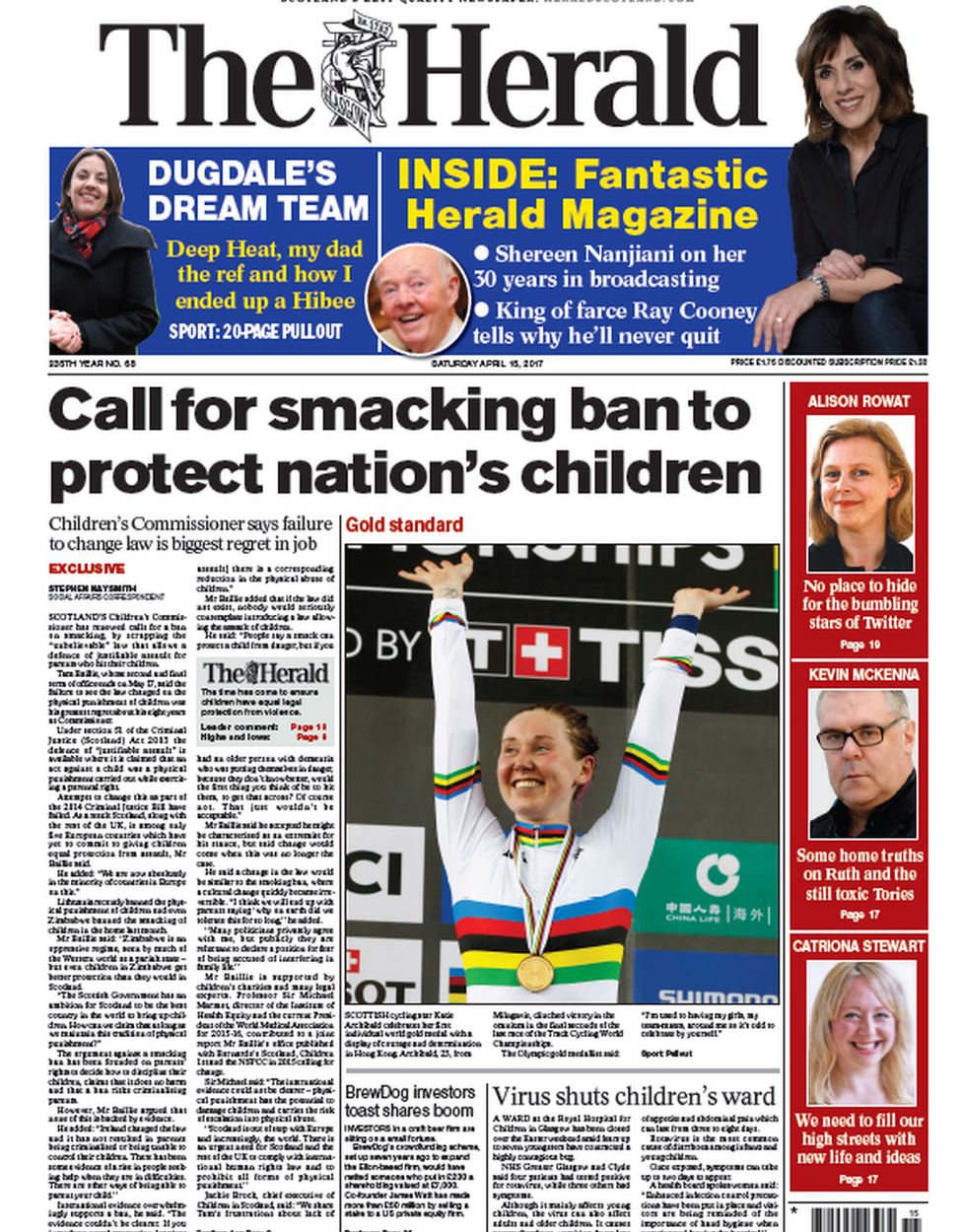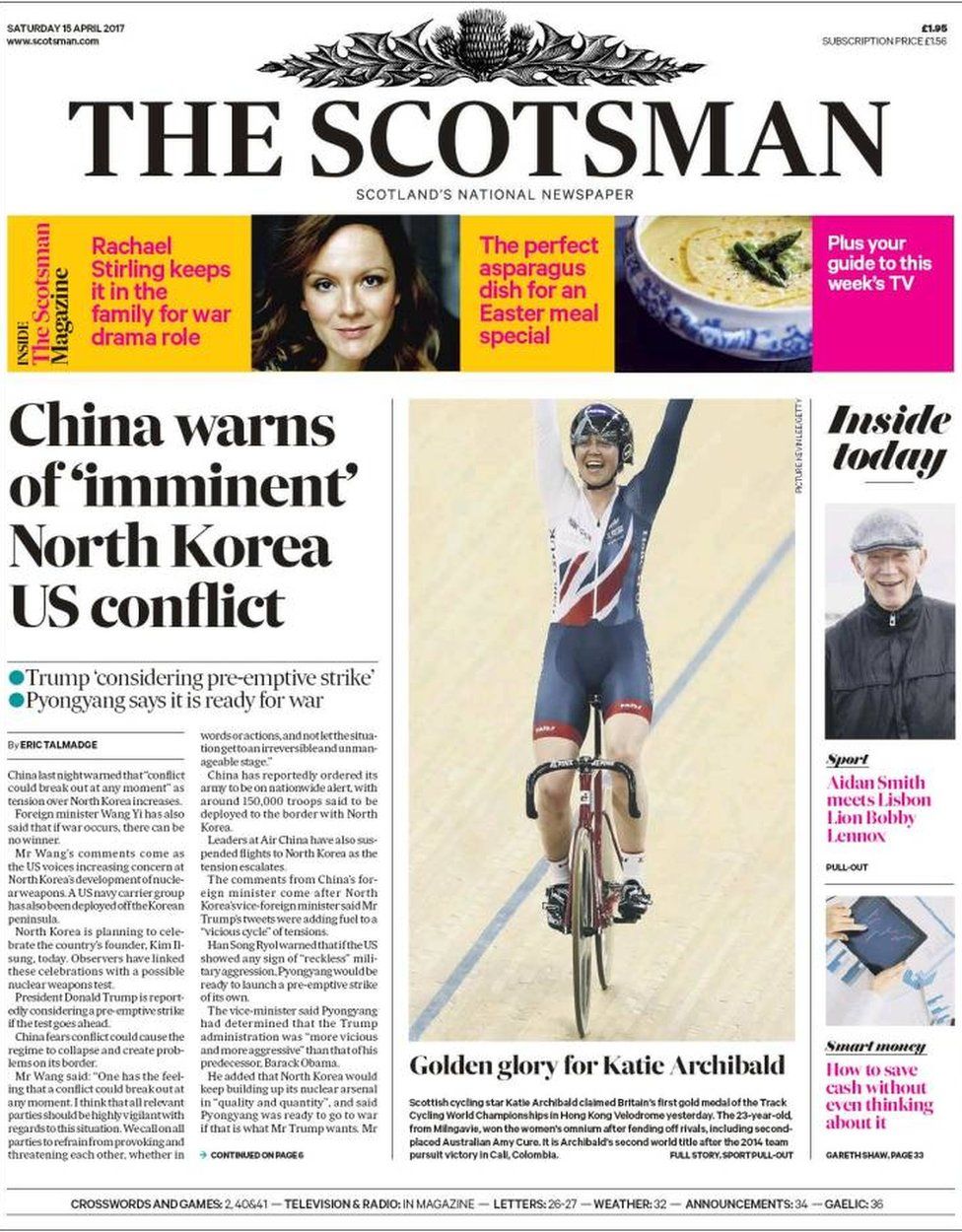 Tom Baillie, whose term in office is due to end in May, said the UK is one of only five European countries which have yet to commit to giving children equal protection from assault.
The I leads on the same story, pointing out that China's warning came after President Trump took a tough line on Kim Jong-un's nuclear testing.
A shake-up of the practical driving test makes the front page of the Scottish Daily Mail. It reports that learners will have to show they can use a sat-nav but they will not have to do a three-point turn or reverse around a corner.
Related Internet Links
The BBC is not responsible for the content of external sites.