Supergran's bravery and 'Brexit bonanza'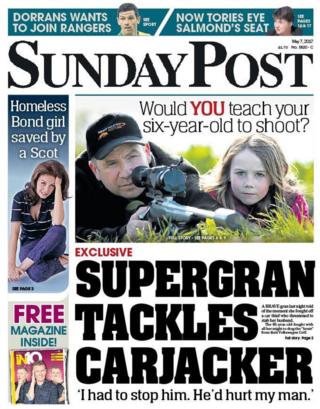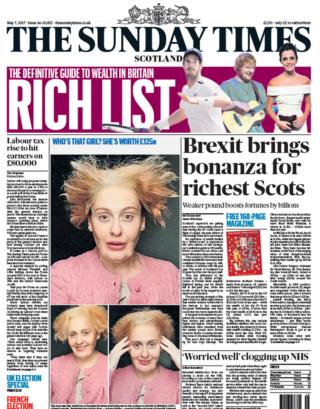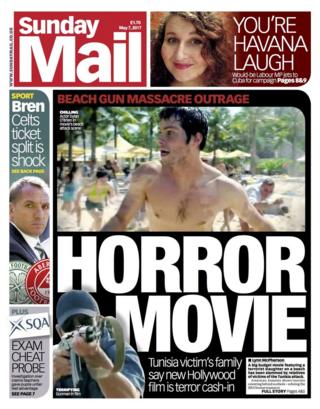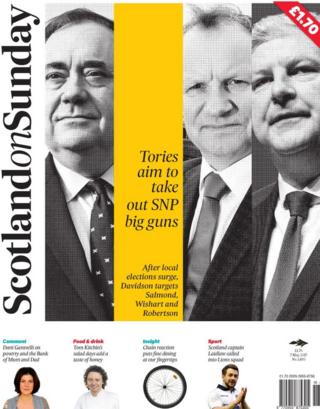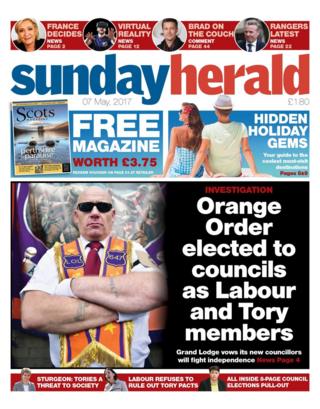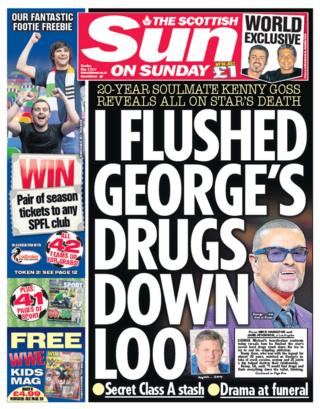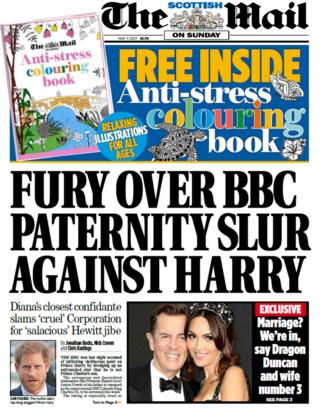 The Sunday Post leads with the story of a grandmother who fought off a man who attacked her husband while trying to steal their car from their driveway.
"I yanked open the driver's door and went for him," the 66-year-old told the newspaper.
Scotland's super-rich are getting even richer, according to The Sunday Times Scotland. It says an explosion in wealth, outlined in this year's Rich List, was fuelled by a "Brexit boom".
The Sunday Mail reports concerns about a movie which features a terrorist attack on a beach. It says American Assassin has been condemned by relatives of victims of the Tunisia terror attack.
The Scottish Conservatives are targeting the seats of SNP "big guns" Alex Salmond, Pete Wishart and Angus Robertson in the forthcoming Westminster elections, following their local election surge, according to the Scotland on Sunday.
Members of the Orange Order have won council seats by standing for the Labour and Conservative parties, claims a report in the Sunday Herald.
The Scottish Sun on Sunday leads with an interview with the ex-boyfriend and "soulmate" of the late George Michael, Kenny Goss.
And The Scottish Mail on Sunday reports that the BBC is facing criticism over its controversial new drama, King Charles III.