Scotland's papers: 'Enough is enough'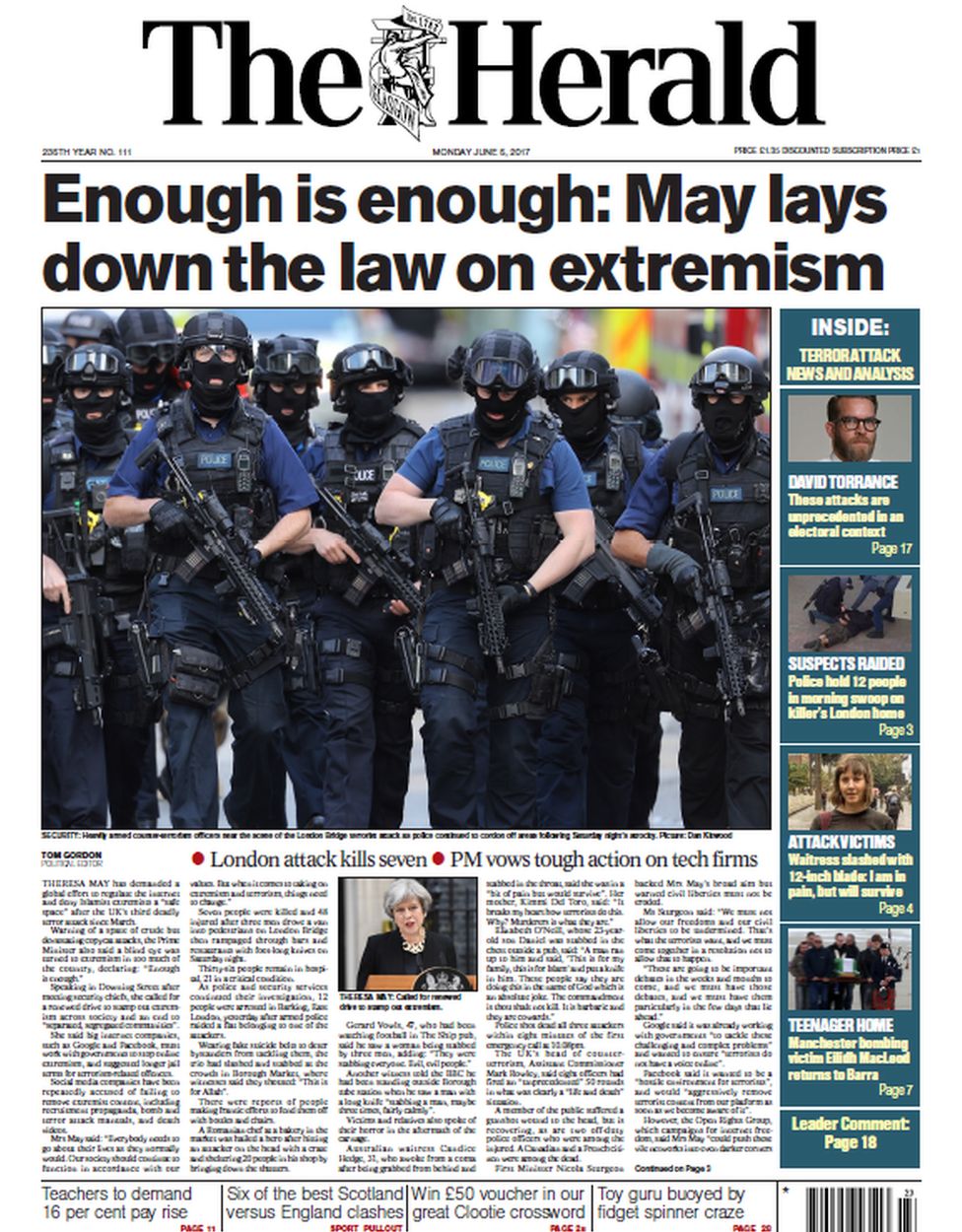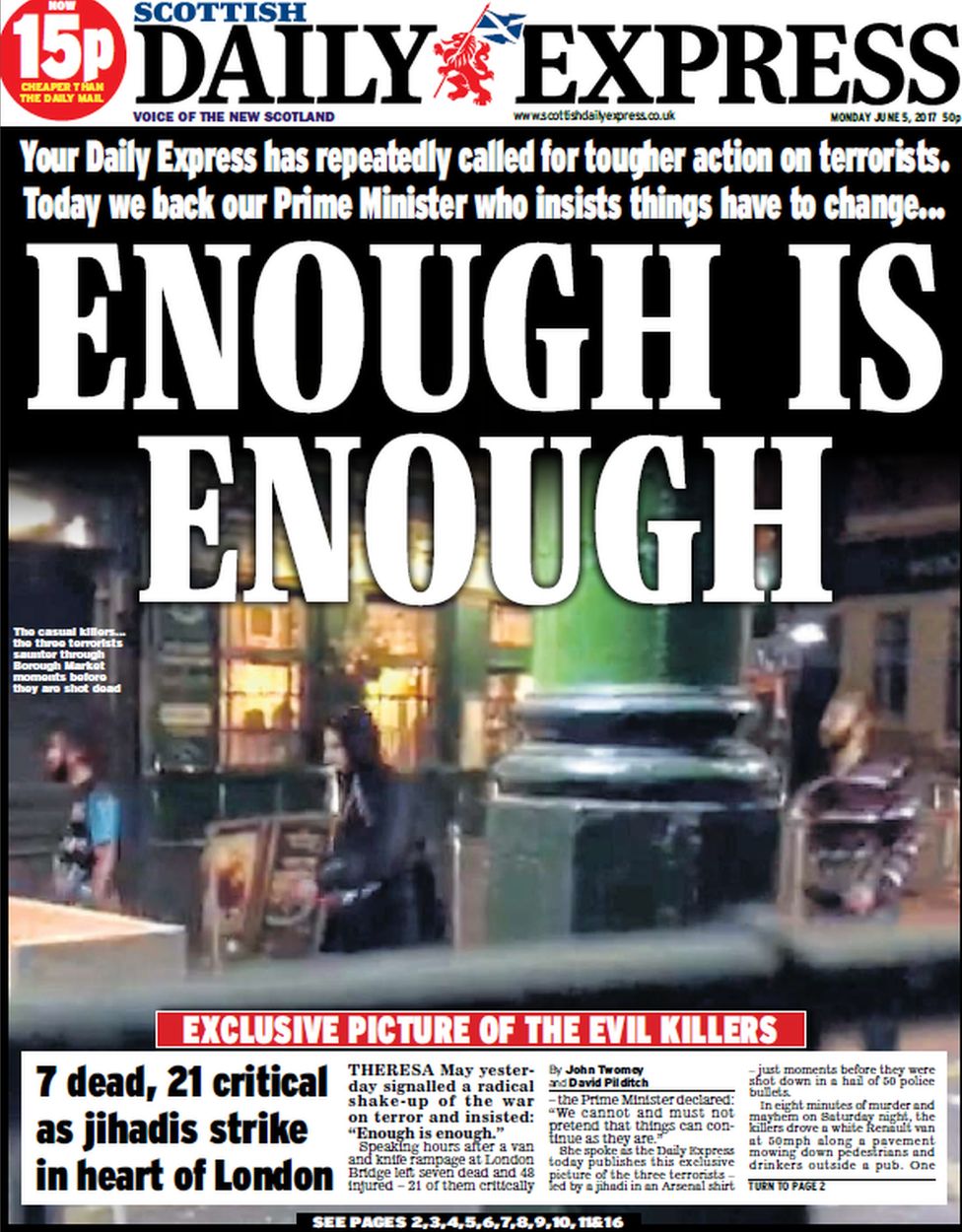 Theresa May's speech following the London Bridge terror attack dominates the front pages of Scotland's newspapers.
The papers says the prime minister demanded a global effort to regulate the internet and deny Islamist extremists a "safe space".
It also claims to have an exclusive picture of the three men thought to be responsible for the attack - one of them wearing an Arsenal shirt.
"United and defiant" is the headline on front of The Scotsman, which reports that Ms May made a "robust attack" on the ideology of Islamist extremism in her speech outside 10 Downing Street.
A one word headline - "Defiant" - leads the front page of The i. It reports that the general election will go ahead, despite the fact that seven people died and 48 were wounded in the attack on Saturday night.
The Daily Star describes the revellers who tried to fend off the terrorists and the police who responded to the incident as "heroes" who saved dozens of lives.
The Scottish Sun says one of the men thought to be responsible for the attack was a "home-grown jihadi" who wore an Arsenal shirt. It reports that he was an ex-London Underground and KFC worker who had been radicalised over the last year.
In a special wraparound front page, The Daily Record features the Manchester One Love concert on its front, and the latest on the London terror attack on the back.
Related Internet Links
The BBC is not responsible for the content of external sites.