Scotland's papers: Mosque suspect identified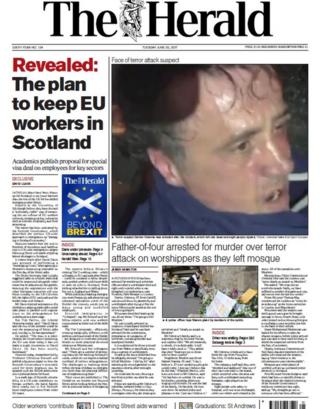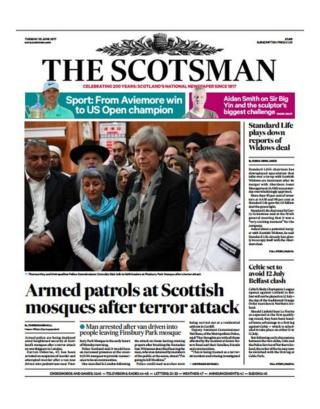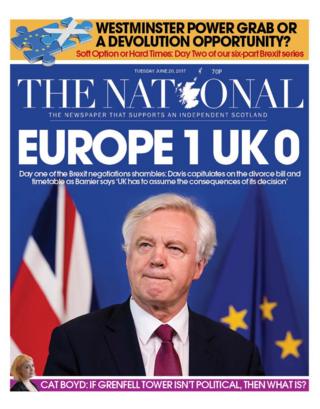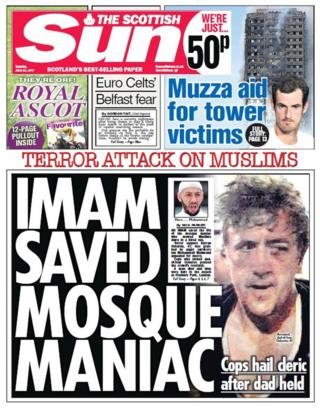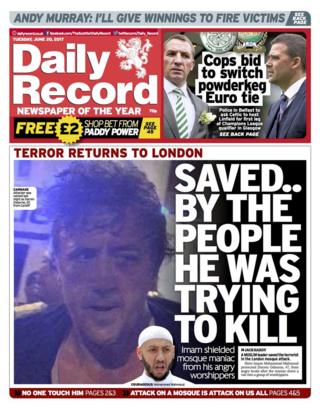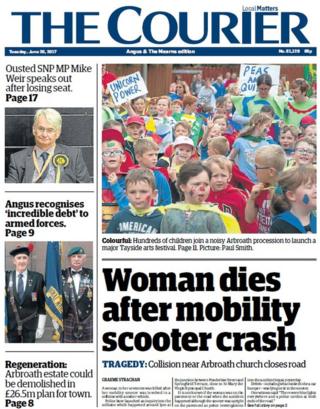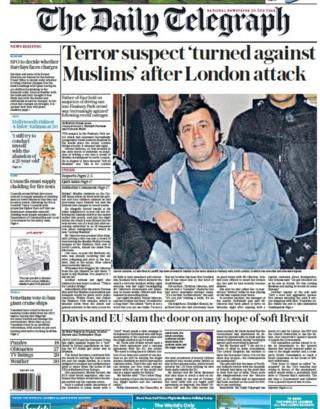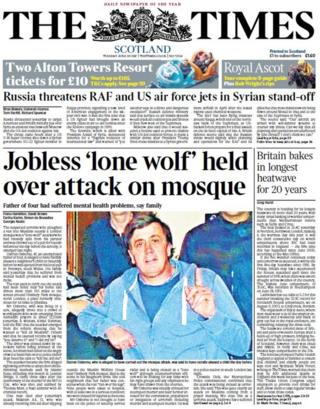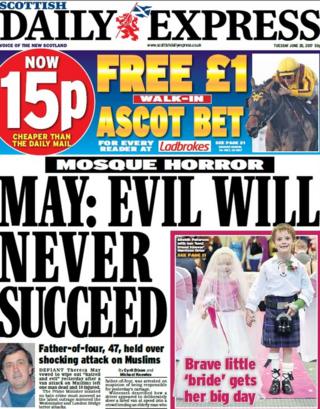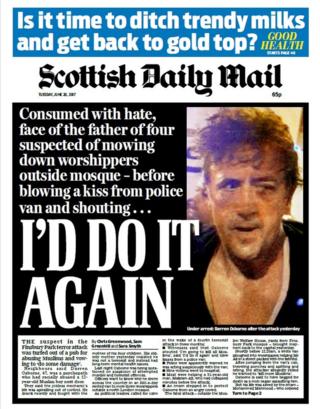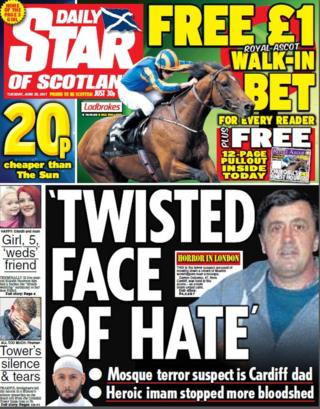 The Herald reports details of the father-of-four from Cardiff who has been arrested following an attack on a London mosque.
Armed police patrols will be part of the security response at Scottish mosques, according to the Scotsman.
The Sun says the man now in custody was saved from an angry crowd after the attack following an intervention of an imam at the mosque.
Taking a similar line, the Daily Record reports the man was saved by the people he was trying to kill.
The Daily Telegraph believes the suspect turned against Muslims following recent attacks in London.
He is described as a jobless "lone wolf" with mental health problems in The Times.
The i headlines with a quote that the incident is an "attack on all of us".
A quote from the prime minister that evil will never succeed is the focus for the Daily Express.
The Daily Mail carries an alleged quote from the man that he would do the same again.
The twisted face of hate is how the Daily Star describes its image of the suspect.
In other news, the National reports on the first day of Brexit negotiations, which it calls a shambles.
The Courier says a woman has died following a crash involving a mobility scooter.