Scottish Episcopal Church elects Rt Rev Mark Strange as new Primus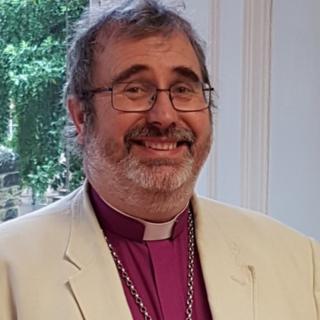 The Right Reverend Mark Strange has been elected Primus of the Scottish Episcopal Church.
The 56-year-old father-of-three has been bishop of Moray, Ross and Caithness since 2007.
He succeeds the Most Reverend David Chillingworth as Primus.
Bishop Strange said: "I am humbled by the confidence shown in me by my colleagues and I will seek to serve the church as Primus with love and strength."
He added: "I am deeply privileged to be the Bishop of Moray, Ross and Caithness and am very aware that it has been 82 years since a Bishop of Moray became Primus. I pray that I may be worthy of this trust.
"I will continue to serve in my beloved Highlands while I also step out into new and exciting journeys of faith in both Scotland and the wider international church."
'Opt-in'
Bishop Strange, who is married with a son and two daughters, takes up this role as a Primate within the Anglican Communion after the General Synod of the Scottish Episcopal Church voted to permit same-sex marriage.
It makes it the first major Christian church in the UK to allow same-sex marriages.
The vote to amend canon law on marriage, removing the stipulation that it is between a man and a woman, was carried by the Synod in Edinburgh earlier this month.
It means that gay Christians from any Anglican Church can now ask to be married in a Scottish Episcopal Church.
Clergy who wish to officiate at gay marriages will have to "opt-in".
The decision is expected to be on the agenda at the upcoming Primates Meeting in Canterbury.