Scotland's papers: Mental health care plea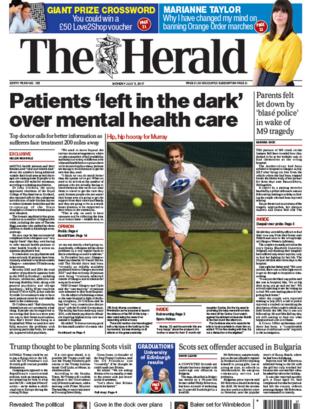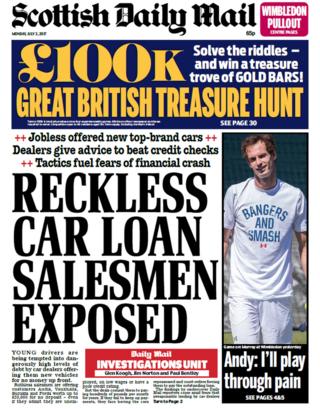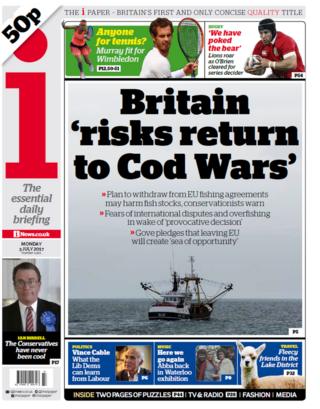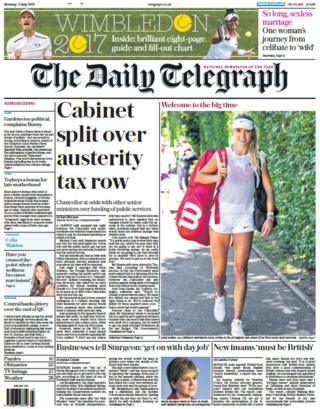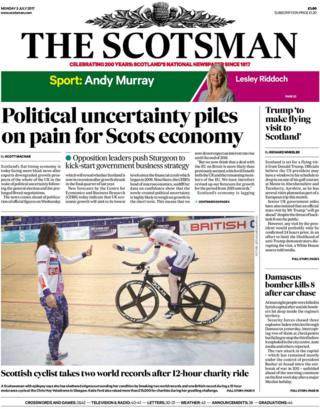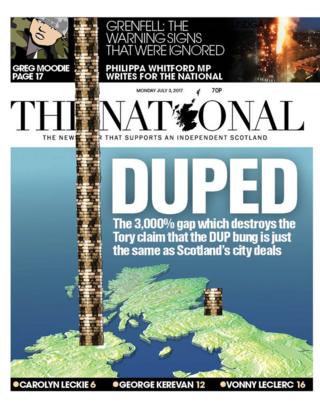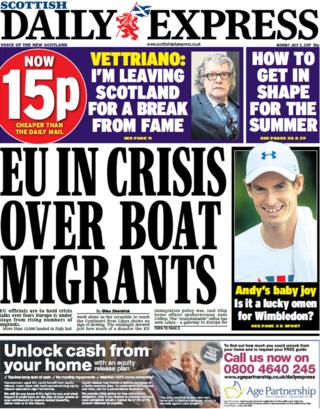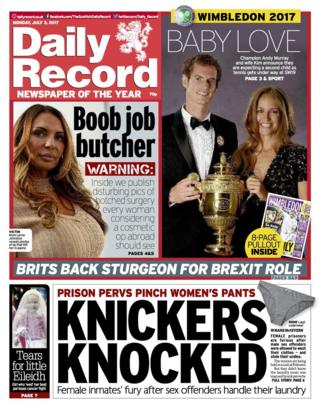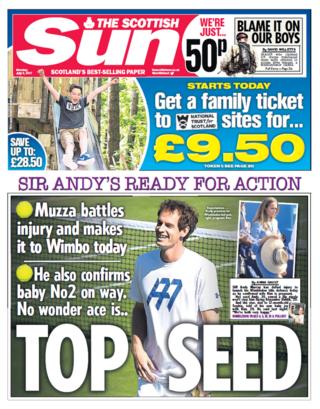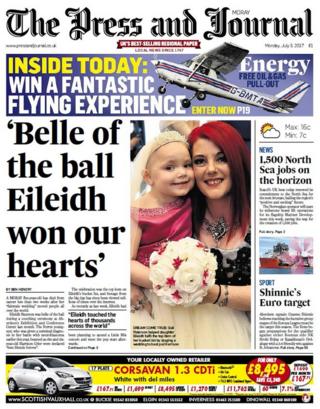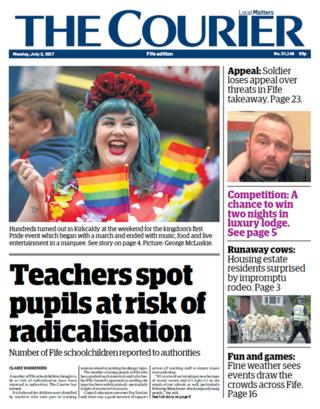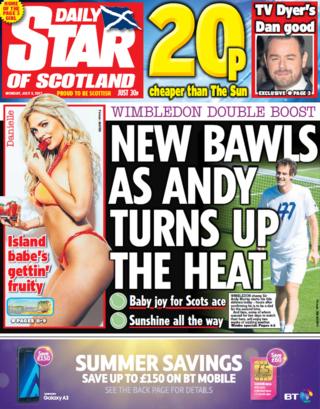 In a day of mixed front pages for the Scottish newspapers, The Herald leads with the comments of Dr John Crichton, the newly-appointed chairman of the Royal College of Psychiatrists.
He has called for "clear and reliable data" on the number of mental health patients being admitted to facilities outside their local area. And he repeated calls for the introduction of safer kitchen knives and the reopening of the State Hospital at Carstairs to female psychiatric offenders.
An expose of "ruthless car loan salesmen" is splashed on the front of the Scottish Daily Mail. It says its investigation has found that young drivers are being offered loan deals for cars worth up to £20,000 even if they are unemployed, on low wages or have a poor credit rating.
The i newspaper leads with reaction to the decision to withdraw the UK from the 1964 London Fisheries Convention, meaning foreign boats will be restricted from fishing in UK waters. The Marine Conservation Society said it could lead to "real economic benefits" for the British fishing fleet, but it could also lead to a rerun of the Cod Wars.
The Daily Telegraph focuses on an apparent disagreement in the UK government cabinet. It reports that new Environment Secretary Michael Gove and Chancellor Philip Hammond are at odds on how to bring an end to austerity.
Scotland's economy is facing more bleak news as experts downgrade growth prospects, according to The Scotsman. It says forecasts by the Centre for Economics and Business Research indicate that UK economic growth levels will sink to its lowest levels since 2008.
The National focuses on the Conservative party's deal with the DUP. It claims the £1bn given to Northern Ireland is worth 3,000% more per person per year than the city deal schemes given to Scots.
The EU is to hold "crisis talks" over the rising number of immigrants arriving in the continent, according to the Daily Express. It says more than 12,000 arrived in Italy last week alone.
The Daily Record reports that prison chiefs are facing compensation claims from female prisoners after their underwear was apparently stolen by the male sex offenders tasked with running the laundry.
The Scottish Sun and the Daily Star looks ahead to Andy Murray's prospects at Wimbledon as it emerges that his wife is pregnant with their second child.
The death of five-year-old Eileidh Paterson from cancer features on the front page of the Moray edition of The Press and Journal.
And a number of children in Fife thought to be at risk of radicalisation have been reported to the authorities, according to The Courier.