Scotland's papers: PM says 'work with me'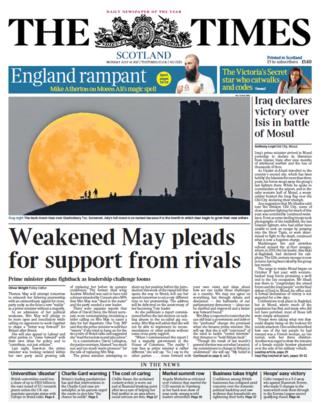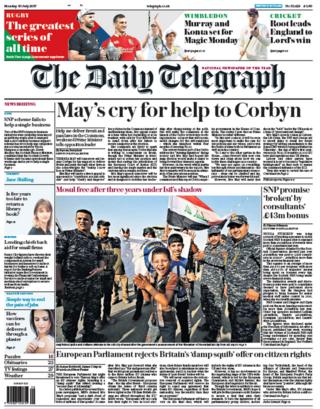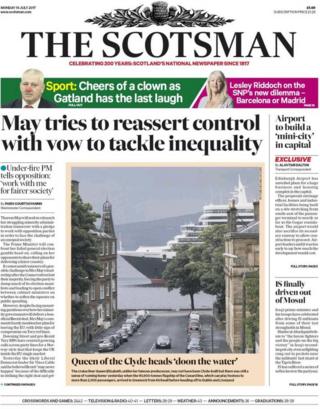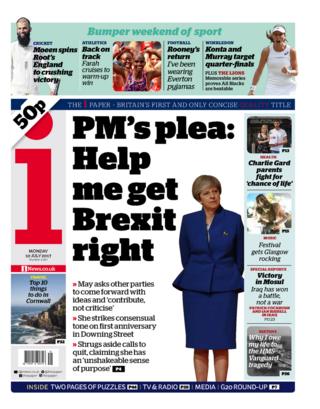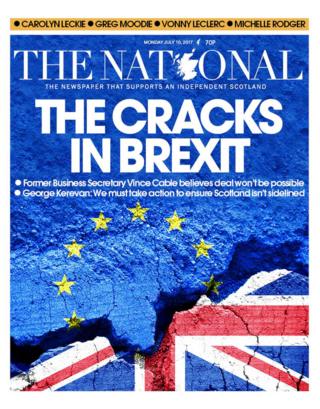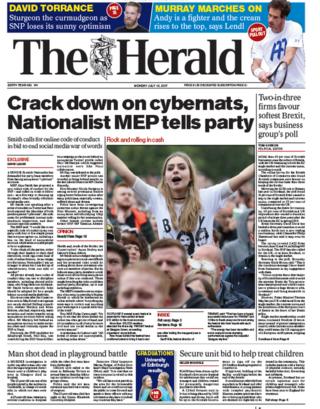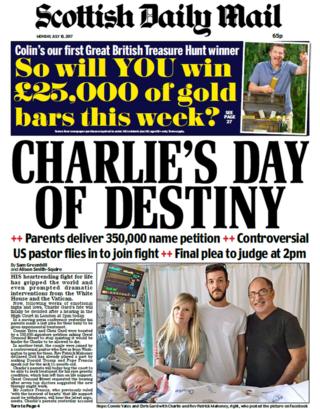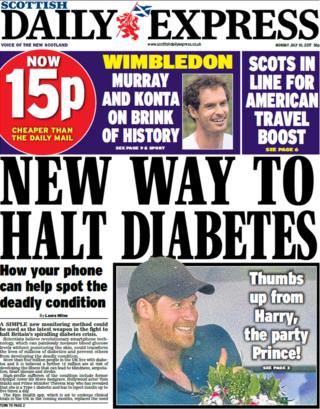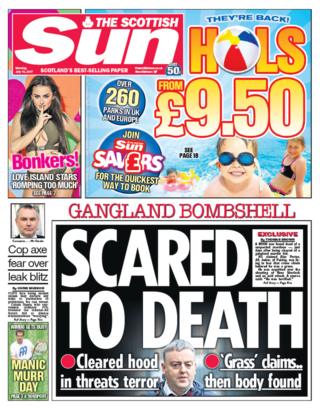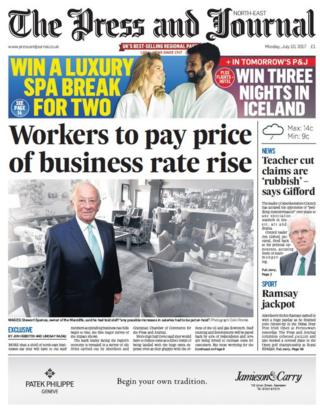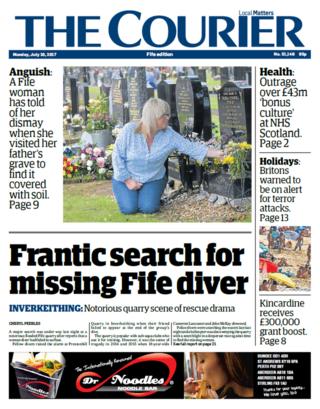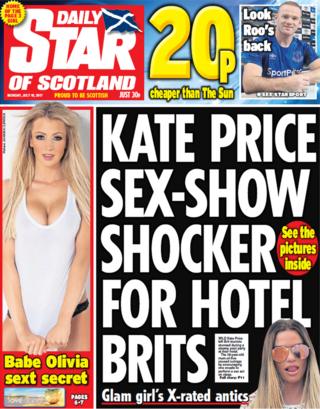 Theresa May's attempt to relaunch her premiership with a direct appeal to her rivals is the focus of many of Scotland's Monday papers. The Times describes her plea for cross-party unity as "extraordinary" and an admission of her "political weakness".
It is a "cry for help", according to the Daily Telegraph, which reports that the prime minister will ask rivals to "contribute, not just criticise" and help "clarify and improve" her policies in the House of Commons.
The Scotsman says Mrs May will ask her opponents to help her deliver on a promise to tackle inequality in a move designed to allow her to "reassert control". However it notes that, in her speech scheduled to take place on Tuesday, there will be little mention of her plan to leave the EU.
The speech will mark her first anniversary in Downing Street, according to The i newspaper. Its says the PM will vow to keep the promise she made outside Downing Street on 13 July last year to tackle injustice and vested interests.
Meanwhile The National highlights the "cracks" in the Brexit process, after Vince Cable - the only person in the running for the leadership of the Liberal Democrats - told the BBC's Andrew Marr Show: "I'm beginning to think that Brexit might never happen".
The Herald leads with a call to crackdown on so-called "cybernats" by SNP MEP Alyn Smith. He has proposed a new online code of conduct for his party in a bid to calm an online war of words. He called on his rivals to follow suit.
A photograph of 11-month-old Charlie Gard and his family is featured on the front page of the Scottish Daily Mail. It says his parents made a last minute plea for their desperately ill baby to be given experimental treatment ahead of a High Court hearing to decide his fate.
Smartphone technology could be used to monitor the blood glucose levels of diabetics, according to the Scottish Daily Express.
The Scottish Sun reports that a man died of a suspected overdose just days after being cleared of a gangland murder attempt. It claims Alex Porter, of Paisley, was "living in fear".
Over a third of businesses in the north-east will have to cut staff numbers to cope with a rates increase, according to The Press and Journal.
The Courier reports on a search for a diver missing at Prestonhill Quarry in Fife.
News from Katie Price's holiday makes the front page of the Daily Star.