Scotland's papers: Brother admits blaze murder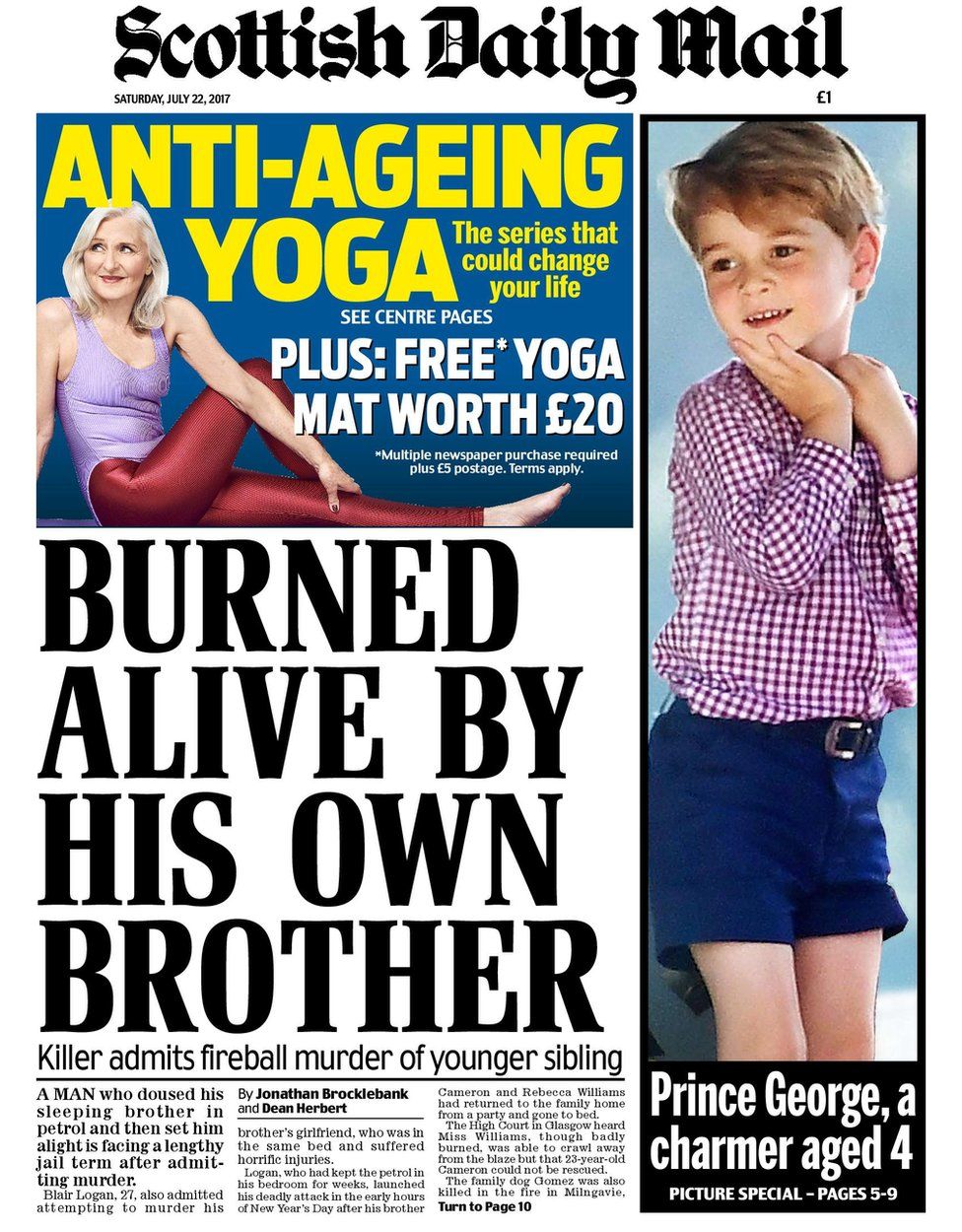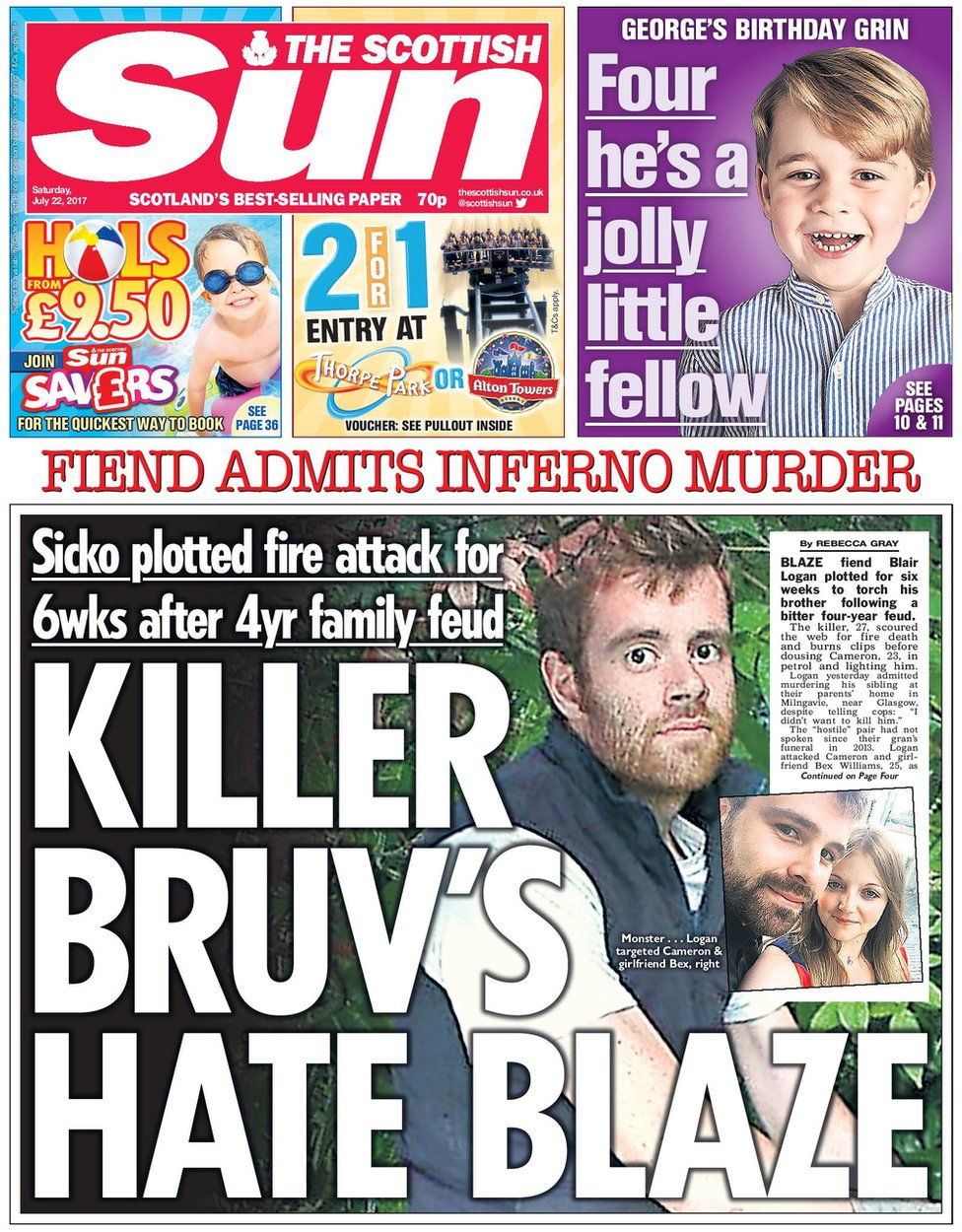 Many of Scotland's newspapers dedicate their front pages to the case of Blair Logan, who has admitted murdering his brother Cameron Logan by dousing him in petrol and setting him alight at the family home in East Dunbartonshire.
"Burned alive by his own brother" is the headline on the front page of the Scottish Daily Mail, which reports that 27-year-old Logan also admitted attempting to murder his brother's girlfriend Rebecca Williams.
The Scottish Sun says Logan had plotted for six weeks to set light to his brother following a "bitter" four-year feud.
The Daily Star of Scotland says Logan faces a lifetime behind bars after the attack in Milngavie on New Year's Day.
Downing Street has insisted there is no rift with Nicola Sturgeon in the wake of reports that the first minister was no longer welcome at Number 10, according to The Scotsman.
The doctor who will lead a Labour taskforce on NHS staffing has said the workforce shortage is "one of the biggest challenges" facing the health service in Scotland, reports The Herald.
The UK transport secretary has pledged that first class compartments will disappear from crowded commuter trains, saying passengers should no longer be "segregated", according to The Daily Telegraph's Scotland edition.
The National says a "shock report" by Scottish Labour's own activists has claimed that Kezia Dugdale's "obsession" with a second independence referendum helped Ruth Davidson increase her vote share in Scotland.
Britain is experiencing a "tidal wave" of cyber crime costing billions of pounds a year which police forces are dedicating only a fraction of their budgets towards solving, the i newspaper reveals.
Related Internet Links
The BBC is not responsible for the content of external sites.