Scotland's papers: Scot shot before wedding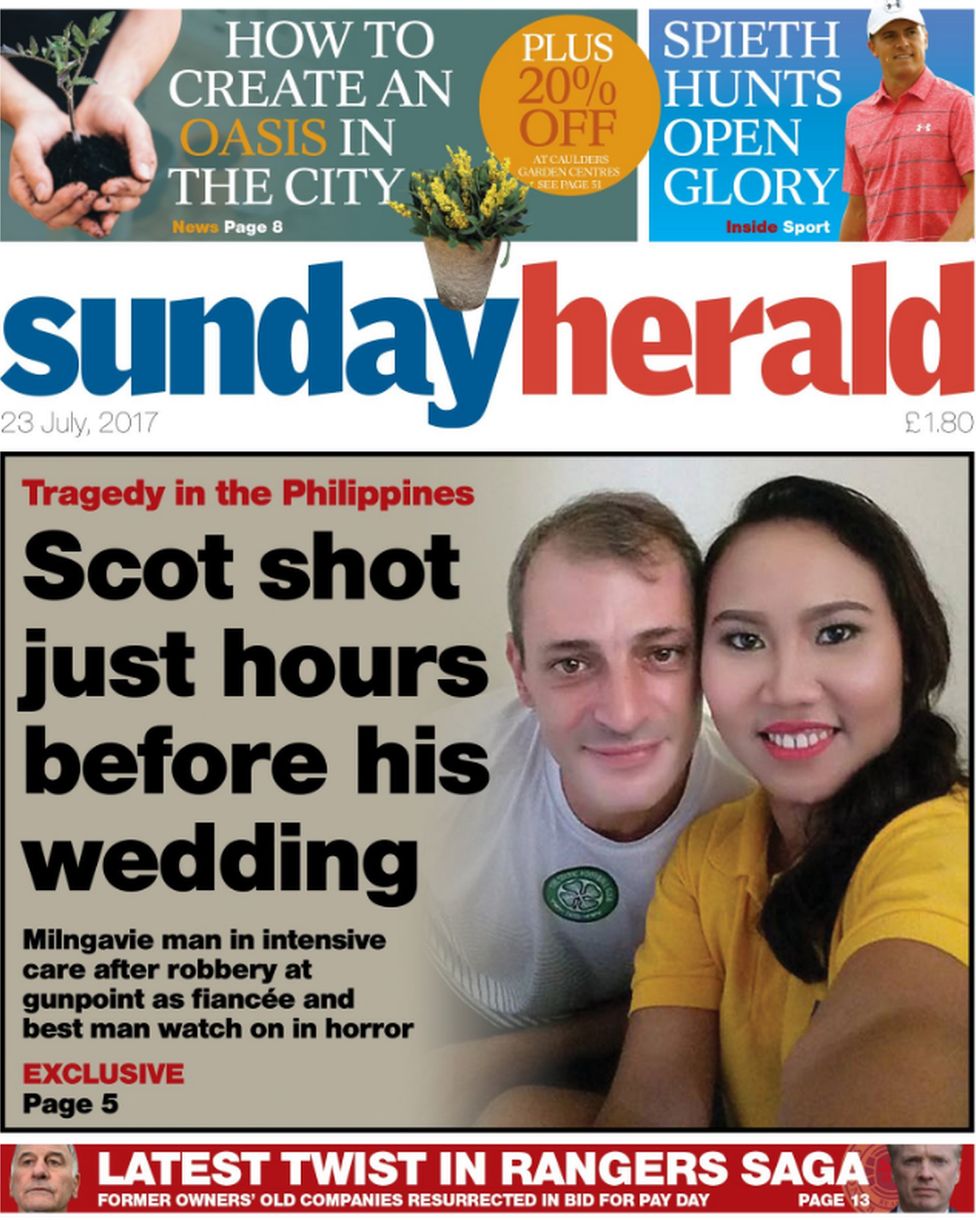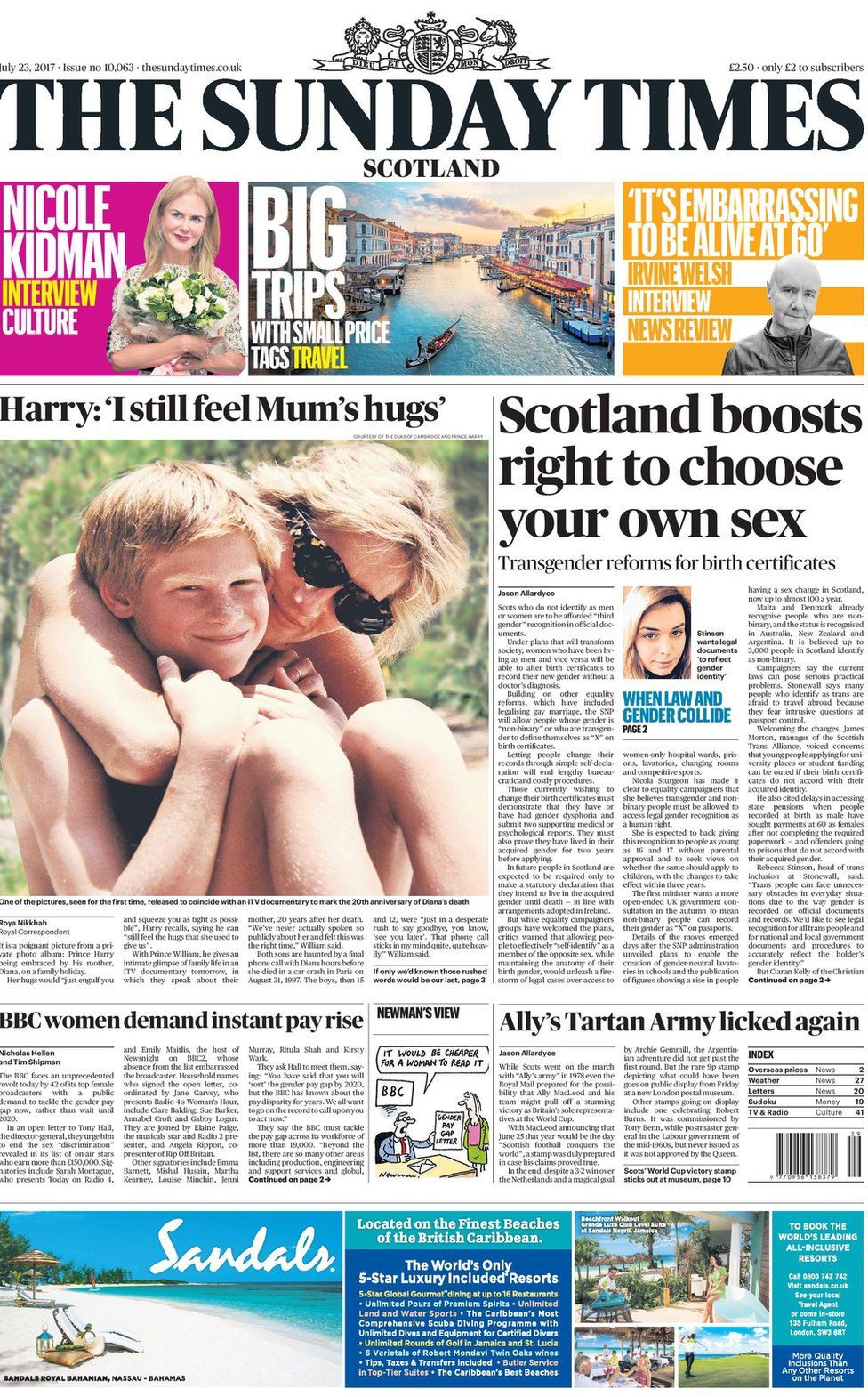 A 44-year-old Milngavie man is in intensive care after he was robbed and shot in the Philippines just hours before his wedding, the Sunday Herald reports.
Scots who do not identify as men or women are to be afforded "third gender" recognition in official documents, according to the Sunday Times' Scotland edition.
A leading psychiatrist has criticised a Scottish government dementia strategy which he claims was based on meeting targets and led to a rush to diagnose patients with "early Alzheimer's disease", says Scotland on Sunday.
"Our agony over last phone call with mum" is the headline on the front page of the Scottish Daily Mail on Sunday, which features Prince William's and Prince Harry's "most candid" interview they have ever given about their mother.
The Sunday Mail reports that World's End killer Angus Sinclair will be "lucky to last the year" after a series of strokes, with prison sources saying he shows no signs of recovering.
Related Internet Links
The BBC is not responsible for the content of external sites.