Scotland's papers: Hospital closures 'essential'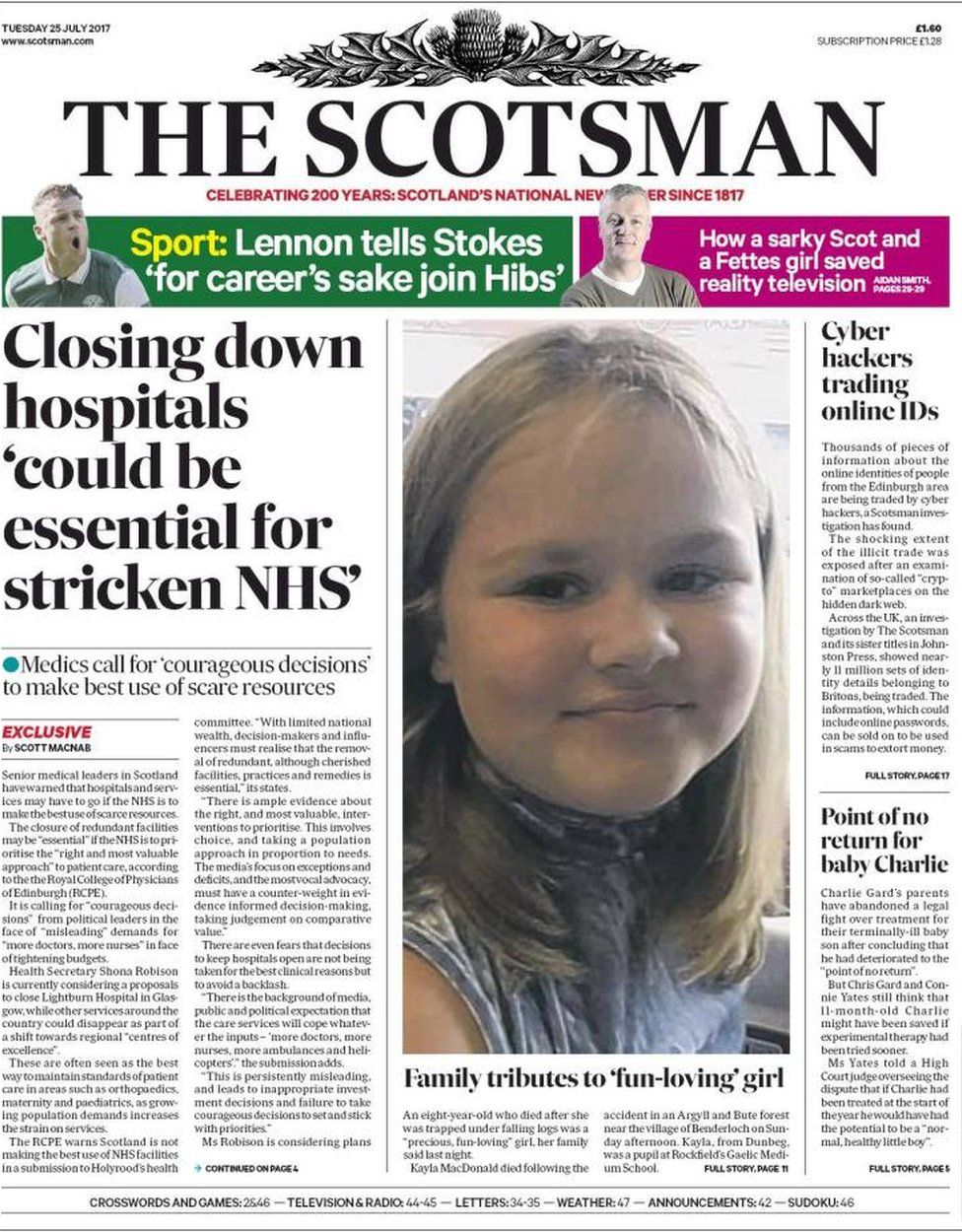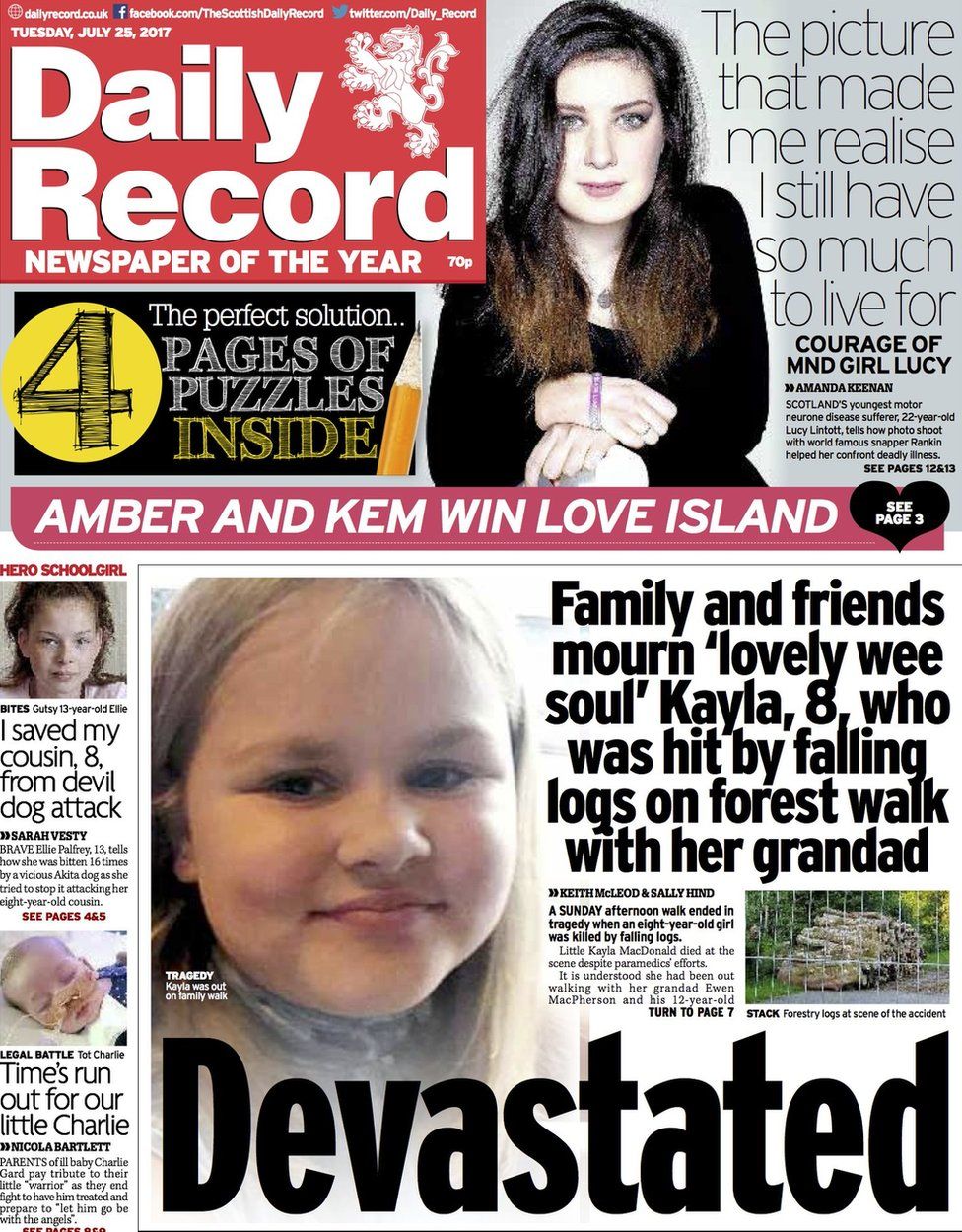 Senior medical leaders in Scotland have warned that hospitals and services may have to go if the NHS is to make the best use of its scarce resources, says The Scotsman, which leads with a warning from the Royal College of Physicians of Edinburgh.
The other story dominating the front pages is the decision by the parents of Charlie Gard to end their legal fight. The Herald writes that Chris Gard and Connie Yates announced their decision as a High Court judge was preparing to oversee the latest round of a five-month legal battle over treatment for the 11-month-old.
The i newspaper also leads with the story and quotes the parents saying: "This is one of the hardest things that we will ever have to say and we are about to do the hardest thing that we'll ever have to do which is to let our beautiful little Charlie go."
The parents of Charlie Gard have "bitterly condemned" doctors after they made the heartbreaking decision to let their baby son die, reports the Daily Mail, which says Connie Yates reduced a courtroom to tears while accusing Great Ormond Street of wasting so much time that her little boy no longer had hope.
Meanwhile, The Scottish Sun says that Charlie Gard's family now face an agonising wait to discover if their "absolute warrior" will be allowed to die at home.
In other news, The Times Scotland claims that the number of children in Scotland being referred for specialist help because they are confused about their gender has risen by almost 500%, as the paper quotes figures provided by the Young People's Gender Service.
The Daily Star of Scotland claims that Moors murderer Ian Brady and Manchester suicide bomber Salman Abedi are still lying in the same morgue because undertakers have refused to touch their bodies.
Related Internet Links
The BBC is not responsible for the content of external sites.