Scotland's papers: Police chief 'bully' probe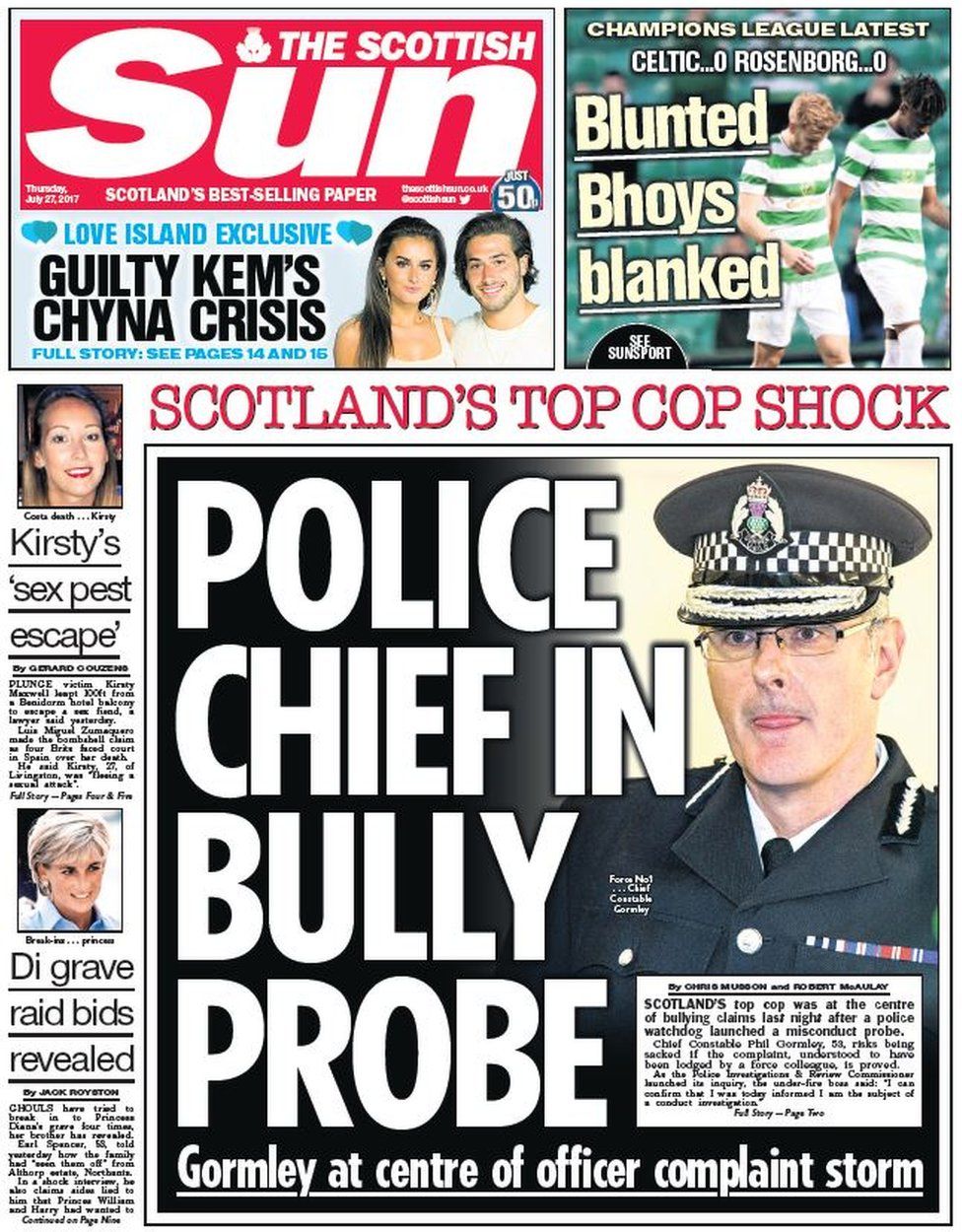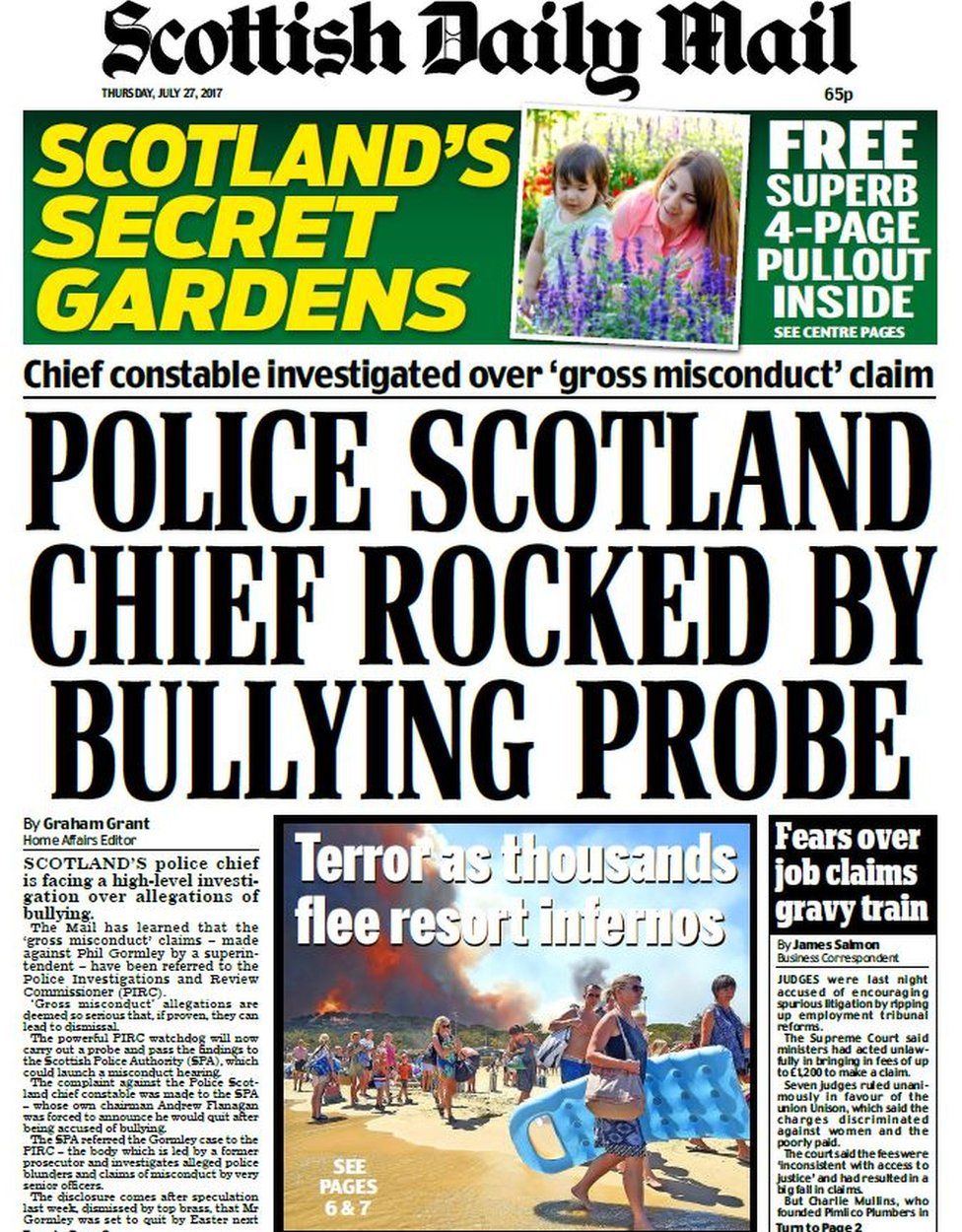 The Scottish Daily Mail also leads with the story and writes that, if proven, Chief Constable Gormley could face the sack over the allegations.
Another story dominating Scotland's front pages is the warning from Audit Scotland that the NHS could face a nursing shortfall of 5,000. The Scotsman says a failure to plan for the long-term future of the NHS in Scotland has led to a staffing "crisis" as the service struggles to recruit senior medics and nurses.
In other news, The Herald claims that Scotland's cities will suffer the brunt of the "damage to be wrought by Brexit" with billions of pounds wiped off the value of their economies. The paper quotes from a think tank report that found Aberdeen - already shedding jobs as the oil price languishes - will be the hardest hit place in Britain by the decision to leave the European Union.
Prime Minister Theresa May and her Tory government suffered a "disastrous day" in the UK Supreme Court yesterday when two landmark judgements were issued against them, says The National. It reports on the victory by Unison against employment tribunal fees and also on the case of a Lithuanian and Pakistani couple detained over immigration concerns during their wedding in Leith.
The i newspaper claims a world exclusive, saying the era of genetically modified babies has moved a "giant step" closer after scientists said they were now capable of safely altering human embryos.
Related Internet Links
The BBC is not responsible for the content of external sites.