Scotland's papers: Separate Scots migration deal 'unworkable'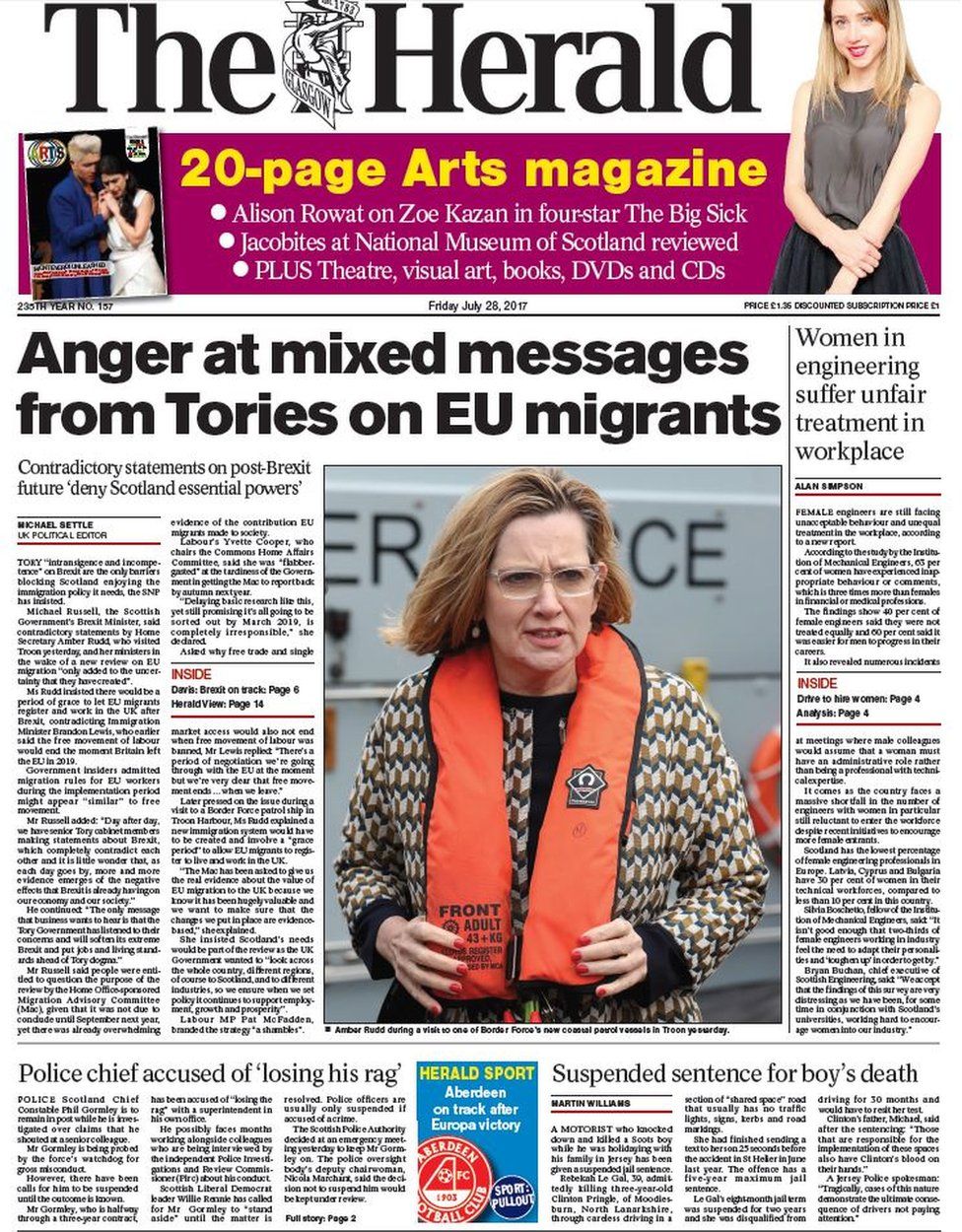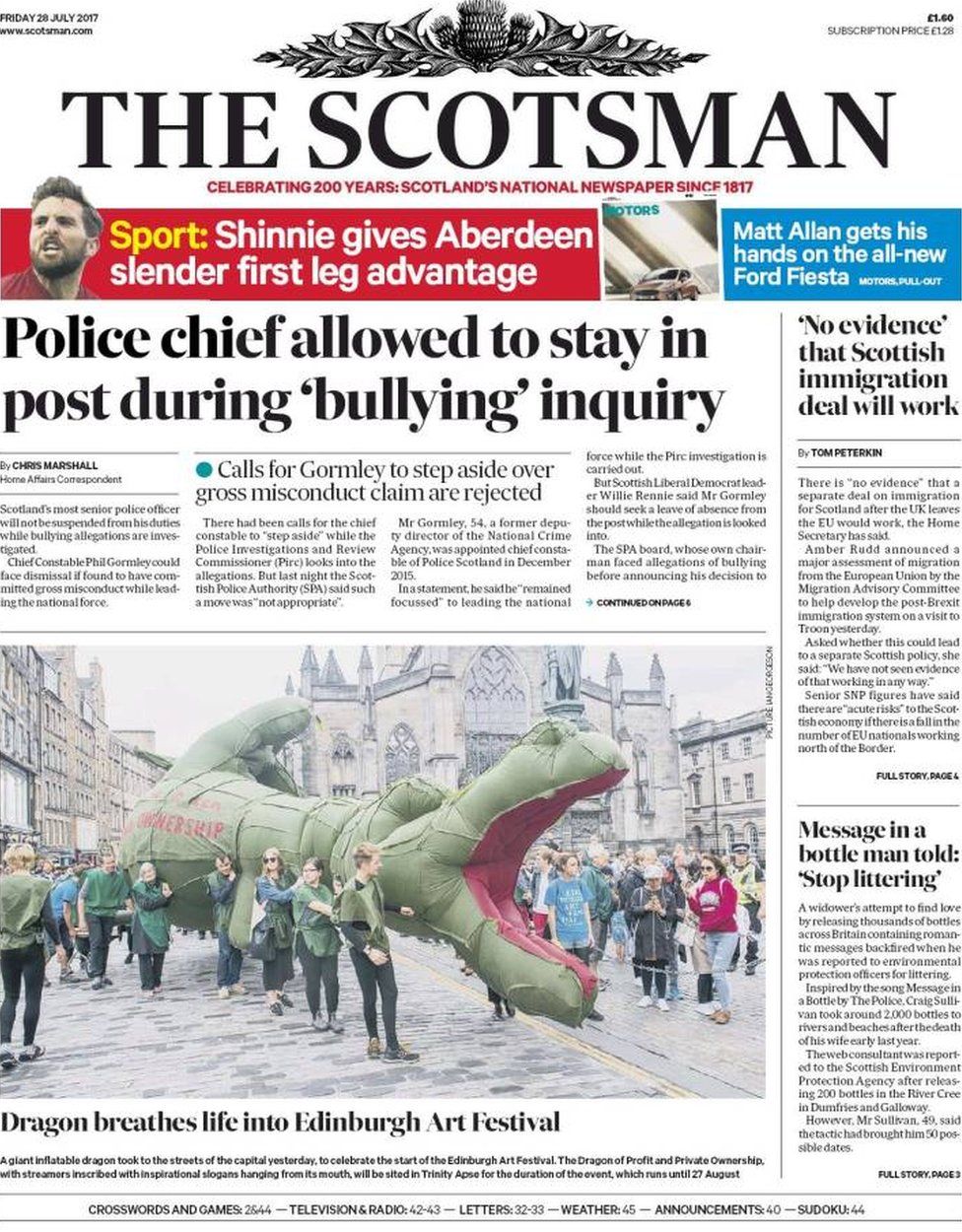 Whitehall's "intransigence and incompetence" over Brexit are the only barrier preventing Scotland having the immigration policy it needs, the SNP has insisted, as UK minister Robin Walker sought to give reassurance that Scottish interests would be heard "loud and clear" in the EU exit process, writes The Herald.
Meanwhile, The Scotsman says that there is no evidence that a separate deal on immigration for Scotland after the UK leaves the EU would work, as it quotes the UK Home Secretary Amber Rudd during a visit to Troon on Thursday.
Away from Brexit, the i newspaper continues its focus on so-called "designer babies". The paper ponders how the medical implications in the area of genome-editing are "quite straightforward", but says: "Ethically, things are a lot more complicated."
The Scottish Daily Express proclaims that drinking wine can help fight diabetes as it quotes from a study published in the medical journal Diabetologia, which claims that alcohol is associated with a reduced risk of diabetes in both men and women.
Related Internet Links
The BBC is not responsible for the content of external sites.