Scotland's papers: White House 'turmoil'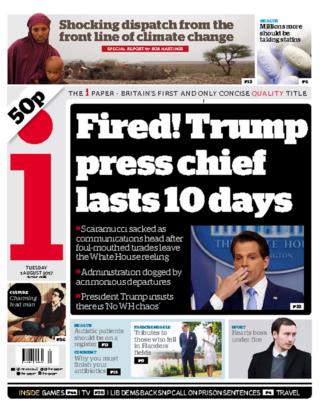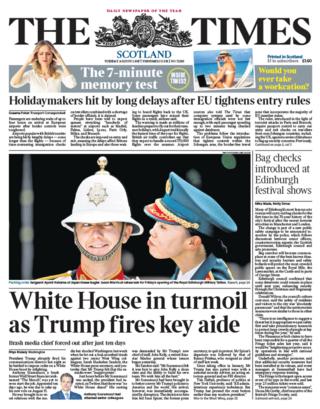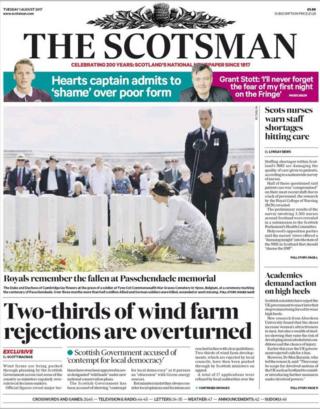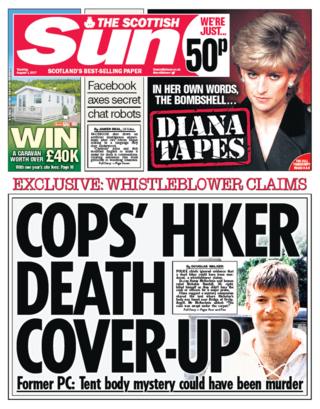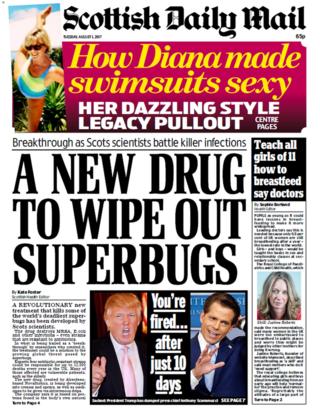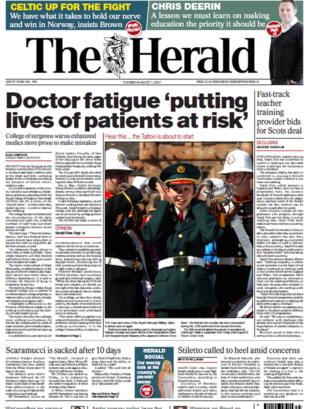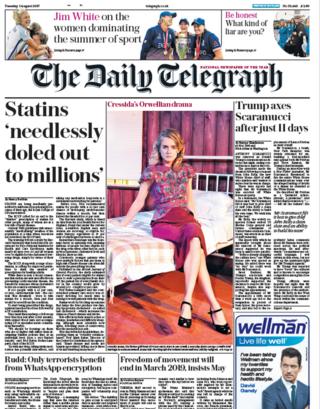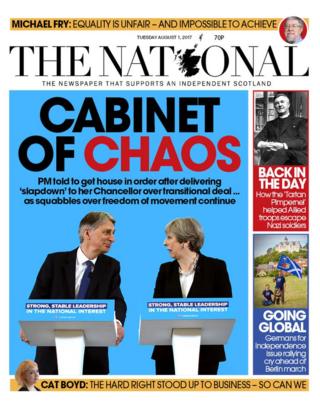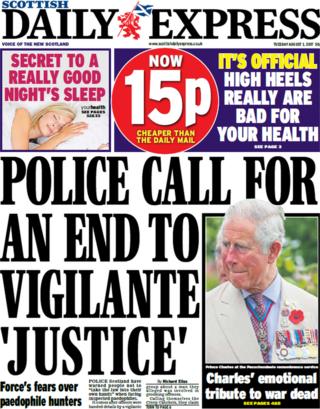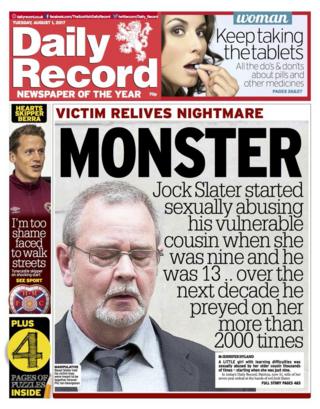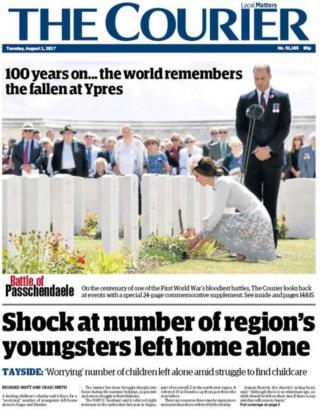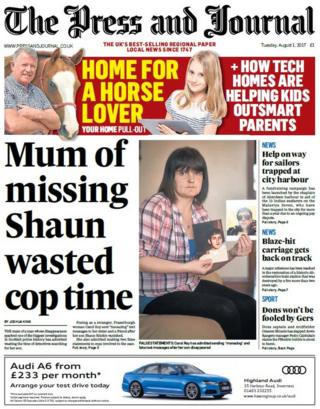 Donald Trump's decision to sack his communications chief, who had been in the job just 10 days, features on many of Scotland's front pages.
The i says Anthony Scaramucci's dismissal came after a series of "foul mouthed tirades" against senior West Wing colleagues.
It was a move designed to impose order on a White House beset by infighting, according to The Times.
The Scotsman turns its attention to wind farms, reporting that many controversial developments are being "pushed through" planning as Scottish ministers overrule council decisions.
In the Scottish Sun, questions are raised over the death of a hiker who was found in a tent near Bridge of Orchy in 2008. Police ruled that Nicholas Randall, 30, killed himself but one former officer believes there is evidence that he may have been murdered.
Scottish scientists have developed a new drug which destroys superbugs like MRSA and E.coli, according to the Scottish Daily Mail.
The Herald reports on concerns that fatigued NHS doctors could make serious errors because they have nowhere to rest during long shifts. The Royal College of Surgeons of Edinburgh has called for the return of the "doctors' mess" - a room where duty medics can rest.
A warning that statins are being "needlessly doled out" to millions of people makes the front page of the Daily Telegraph.
Theresa May has been told to "rein in" her squabbling ministers, according to The National.
The Daily Express leads with an appeal to vigilante groups by Police Scotland. Officers have asked them not to take the law into their own hands, after one group handed them details of a man allegedly involved in grooming offences.
The Daily Record has spoken to a vulnerable woman whose cousin abused her hundreds of times from when she was just nine years old. John Slater was jailed for two years for the crime earlier this month.
An increasing number of children are being left home alone in Tayside and Fife, The Courier reports.
The Press and Journal leads with the conviction of Carol Roy for wasting the time of police who were searching for her missing son, Shaun Ritchie.
And a story about one of the contestants taking part in Celebrity Big Brother features on the front page of the Daily Star.