Scotland's papers: 'My two years of hell'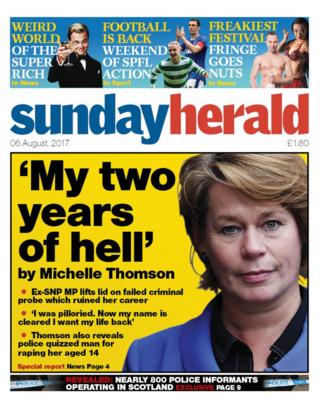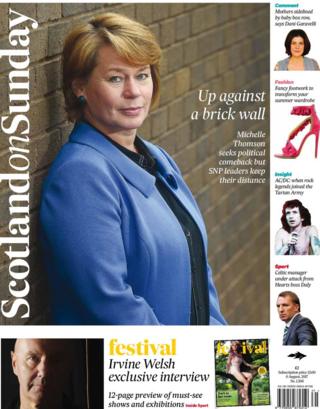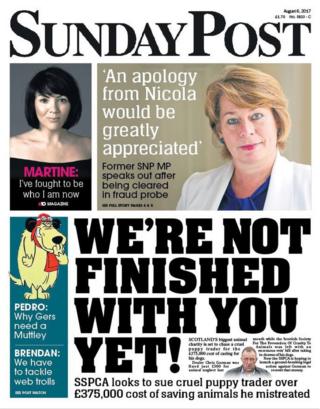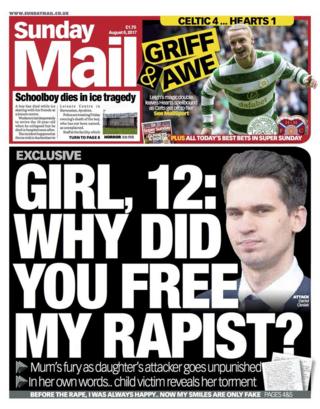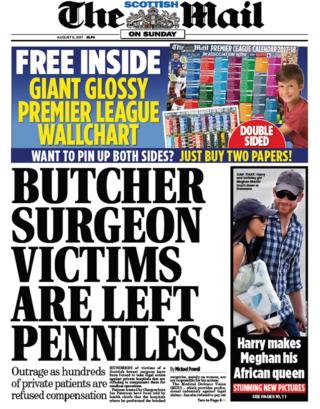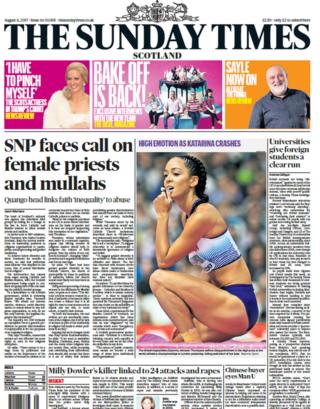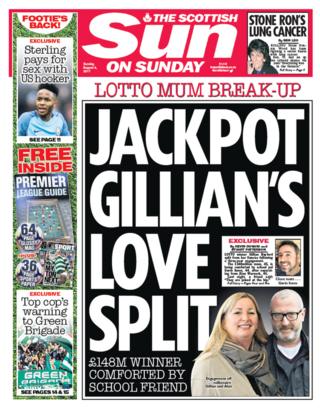 Photographs of the former SNP MP Michelle Thomson feature on the front pages of several of Scotland's Sunday papers.
She has given a series of interviews after the Crown Office announced it would take no action against her following a police investigation into mortgage fraud allegations.
Ms Thomson, who did not stand in the June general election, told the Sunday Herald that she never had the chance to put her side of the story to the SNP leadership before she was forced to resign the party whip.
She said it was a "reasonable assumption" that it was Nicola Sturgeon's decision to oust her and that the party leader may have "panicked" when the revelations first emerged.
The ex-politician also reveals the emotional burden the saga placed on her, telling the Scotland on Sunday that she once had to remove herself from the House of Commons chamber when she felt herself become overwhelmed by the controversy. She escaped to the roof of the Westminster parliament, she told the paper.
"There were a good couple of hours where I just couldn't stop crying - which is quite unlike me... I was thinking: 'When will this ever end?'," she said.
In the Sunday Post, Ms Thomson says an apology from the first minister would be "greatly appreciated".
"I understand that she has a very difficult job and she does it very well. I recognise that but I would appreciate some kind of personal communication," she said.
A letter written by a teenager who was just 12 when she was plied with vodka before being raped at a party is the lead story in the Sunday Mail.
"Before this happened, I was confident, happy always had a smile on my face without trying. And now I fake a smile," she wrote.
Victims of the breast surgeon Ian Paterson are taking legal action against private hospitals that are refusing to compensate them for needless operations, according to the front page of the Scottish Mail on Sunday.
The Sunday Times reports that the head of Creative Scotland has called for a change in the law forcing Catholic and Muslim leaders to allow female priest and mullahs. His intervention has caused deep anger amongst the religious groups, the paper adds.
The personal life of lottery winner Gillian Bayford is featured on the front page of The Scottish Sun on Sunday.