Tommy's 'journey to be heard' over care home abuse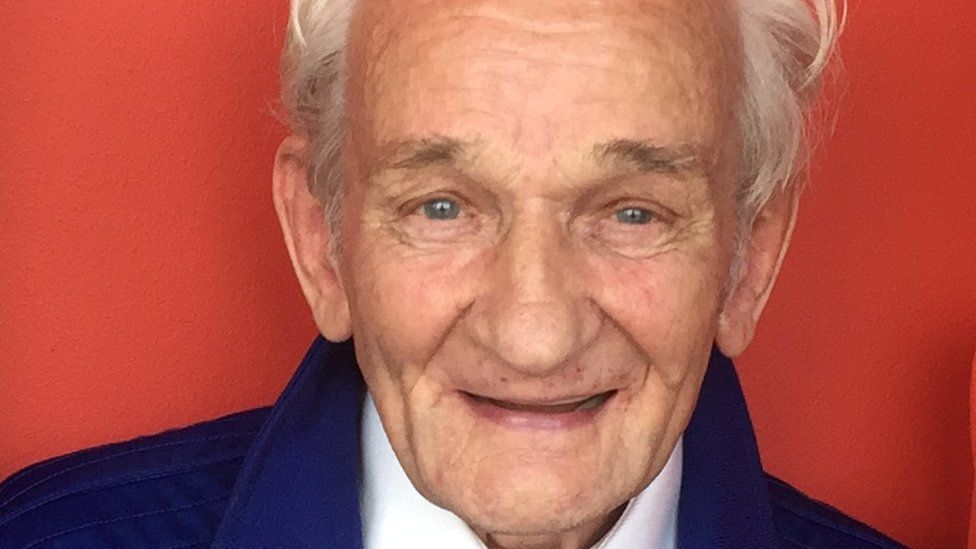 After decades of being ignored Tommy Hagan is on a "journey to be heard" about the abuse he suffered in a care home from the age of three.
Tommy, 81, has been speaking out about the shocking abuse he was subjected to for 13 years while in the care of Quarriers homes in Renfrewshire in the 1930s and 1940s.
He told the Kaye Adams programme: "Because I was bed-wetting they pinned me to the floor every morning and battered me with a big heavy belt, then I was dragged down the stairs into the cold bath.
"When I was in the bath I sat there frozen."
Tommy says he spent two-and-a-half years in a sanatorium because the cold baths were affecting his lungs.
Soon after he was sent back to the care home his older brother Alec, who was also in the home, suffered a seizure as he was being beaten.
He was taken away to another home and Tommy never saw him again.
Tommy says he was later told Alec had drowned in the bath while having a seizure.
He has photo of his brother, which is one of his most treasured possessions, but knows nothing of his mother and father.
Tommy says: "I think my mum and dad split up, I heard. We were just put in there, we did not get visitors.
"I remember when I went in to the home and my mum put me in. We went into an office.
"We did not see our parents after that. That was the last time we saw my mum."
National Confidential Forum
After 13 years of abuse, Tommy says he left the home at 16 with very little education.
He says he worked in menial agricultural jobs but he "had to leave the good jobs alone" because he couldn't spell.
The abuse has had an impact throughout his life and he has found it difficult to form relationships, he says.
However, Tommy did get married. His wife is in a care home after suffering four strokes.
He first spoke out about what happened to him at the National Confidential Forum, which was developed by the Scottish government as a way of recording the testimony of adults who had been abused as children.
Since then he has also given evidence to the Scottish Child Abuse Inquiry.
He has also been working with Inverclyde charity Mind Mosaic, which has been trying to support him.
It has a partnership with Future Pathways, Scotland's In Care survivor support fund.
Along with Tommy it has been able to tick off some items on a bucket list he has drawn up of things he would like to do.
See the butterflies at Edinburgh's Butterfly World (organised)
Do something to help others
See a black swan
Go on a plane (Trip to Rome organised)
Drum like a rock star (done)
Take a trip on the Waverley paddle steamer (done)
Enjoy a fantastic pie and chips
His case worker Elaine Wroe says: "For me this year is to look at his bucket list, some of his dreams, the stuff he missed from three to 16.
"For a long time he went to MSPs and to newspapers and they would not hear his story.
"He has done the leg work. People are believing him. Now it is time for him to get something back."
Tommy says he is speaking out after all these years to make sure it can never happen again.
He says: "If I don't tell it then other people are going to go into care and get the same beatings we got.
"If they are hiding our abuse away, what are they hiding with people that are going into care now?"
According to the police, all the people who abused him during his stay in care are now dead.
New laws allow victims of abuse dating back as far as 1964 to seek compensation for their injuries though the civil courts.
Tommy's abuse ended in 1952 but he thinks that should not stop him seeking compensation.
But he says more than anything he would like an apology.