Doctors and patients unaware diabetes can be reversed, says report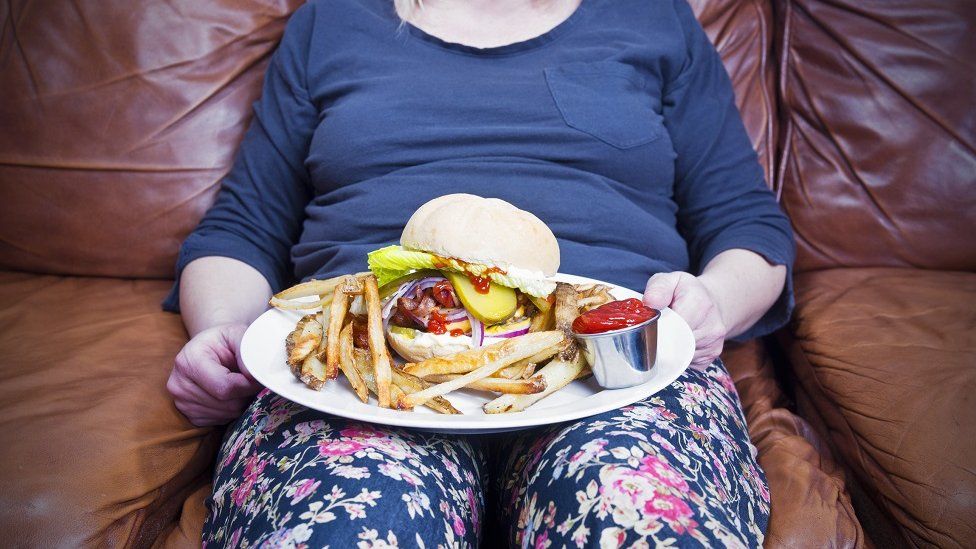 Patients and doctors may not realise a condition which costs the NHS £22m a day can be reversed, a new report says.
Type 2 diabetes could be beaten into remission if patients shed around 15kg, the report published in the British Medical Journal (BMJ) said.
The Glasgow University study called for greater awareness that the condition is not incurable.
Diabetes UK said type 2 diabetes is generally considered incurable, but evidence was growing to refute that.
Type 2 diabetes now affects 5-10% of the UK population - with 254,000 people living with the illness in Scotland.
About 10% of total UK NHS expenditure goes on treating the condition, with international figures suggesting medical costs for people with diabetes are two or three times greater than the average for non-sufferers of similar age and sex.
Professor Mike Lean, from Glasgow University's Human Nutrition Section, said 488 different drugs are currently licensed worldwide to treat type 2 diabetes by lowering blood glucose levels.
"They are not treating the disease process, and are missing the point," he said.
"Not only is type 2 diabetes preventable by not getting fat in the first place, but as long as you get in early after the disease is established - in the first five years or so - you have a better than even chance of becoming non-diabetic."
The report suggested there is poor awareness of the benefits of weight loss leading to remission from the condition, with the authors arguing that is because it is rarely recorded officially.
A US study they quoted found remissions in only 0.14% of 120,000 patients followed for seven years, while the Scottish Care Information Diabetes database, which includes every patient in Scotland, shows less than 0.1% of those with type 2 diabetes were coded as being in remission.
The BMJ report said: "Lack of agreed criteria and guidance over recoding may have led to hesitation in coding remission, but the main reason for the low recording is probably that few patients are attempting or achieving remission.
"Patients and doctors may be unaware that type 2 diabetes can be reversed, despite recent publicity.
"It is in everybody's interest to reclassify people with type 2 diabetes when they become non-diabetic. Official guidelines and international consensus for recording diabetes in remission are needed."
Emily Burns, head of research communications at Diabetes UK, said: "The ability to put type 2 diabetes into remission could be transformative for millions of people around the world, and evidence is building to suggest that it's possible.
"In the meantime, we need to ensure that those who do achieve remission are recognised in the right way and receive the right care."
The Glasgow University research argued that achieving remission not only has health benefits, it produces a strong sense of personal achievement and empowerment, removes stigma, and may even reduce insurance premiums.
Related Internet Links
The BBC is not responsible for the content of external sites.