Comic book artist appears in The Broons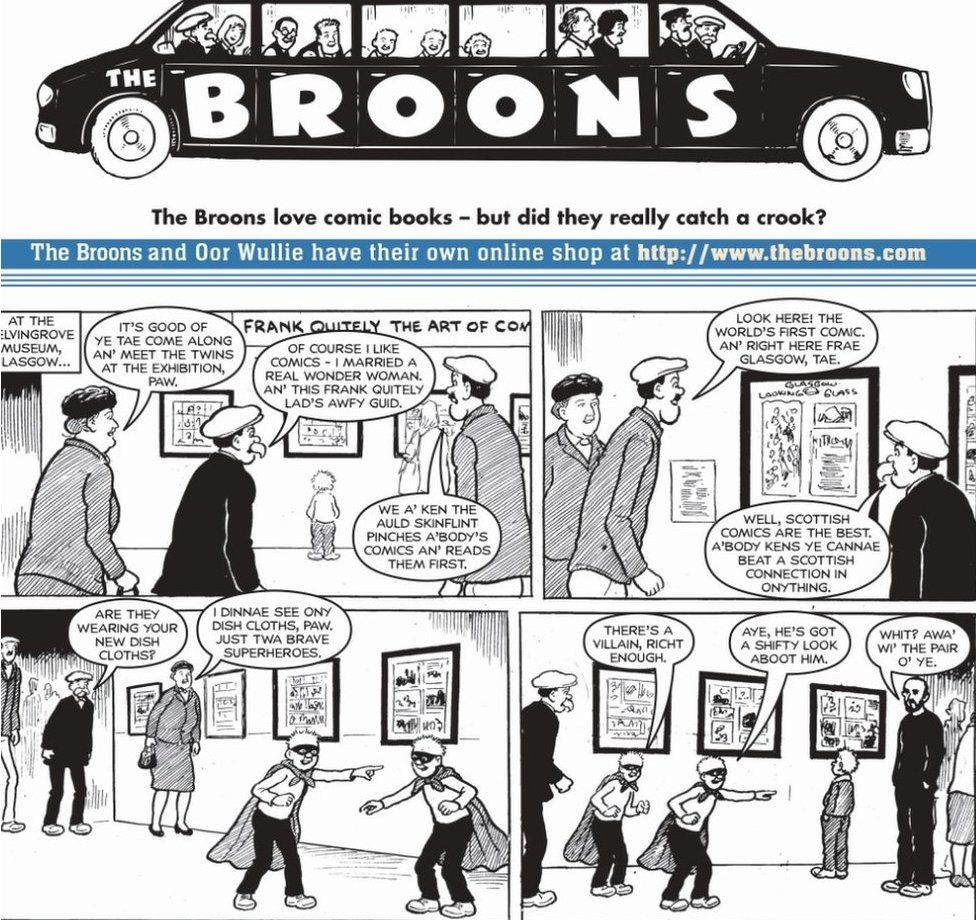 Top comic book artist Frank Quitely said he was "delighted" that The Broons had visited his exhibition at Glasgow's Kelvingrove Museum.
Glasgow-born Quitely, who still works in the city, has worked on titles such as DC's Superman, Batman and Marvel Comics' X-Men.
The 49-year-old artist says he has been a fan of The Broons for as long as he can remember.
This weekend's strip in the Sunday Post will see them visit his exhibition.
Frank Quitely: The Art of Comics has been running at the art gallery and museum since April.
When it opened, Glasgow Museums curator producer Martin Craig said Quitely's work was "beautiful" and "meticulous", and had helped cement the impact Scotland has had on the comic book world.
He described Quitely as "one of the top comic book artists working in the world today".
The Sunday Post has presented him with a framed copy of The Broons strip featuring his exhibition.
Quitely came to wider attention as a comic book artist in the early 1990s with his own strip The Greens.
This parody of The Broons featured in the underground Scottish comic book Electric Soup.
The artist said: "I'm beyond delighted. I've been a fan of the Broons for as long as I can remember, so to have them visit the exhibition is just unbelievable. I'm honoured."
All images are copyrighted.
Related Internet Links
The BBC is not responsible for the content of external sites.